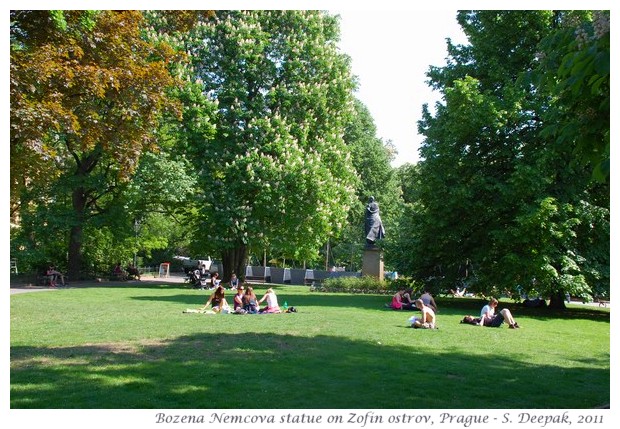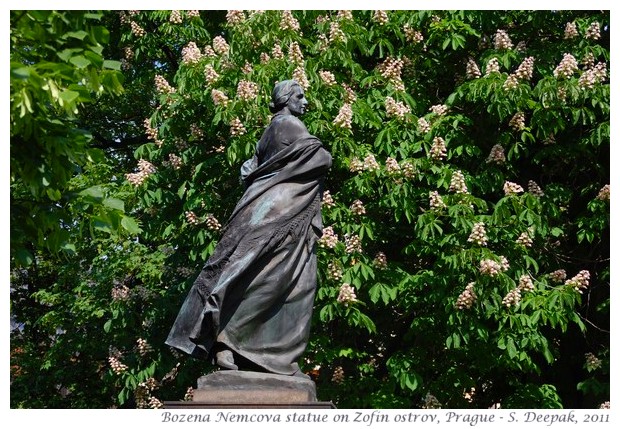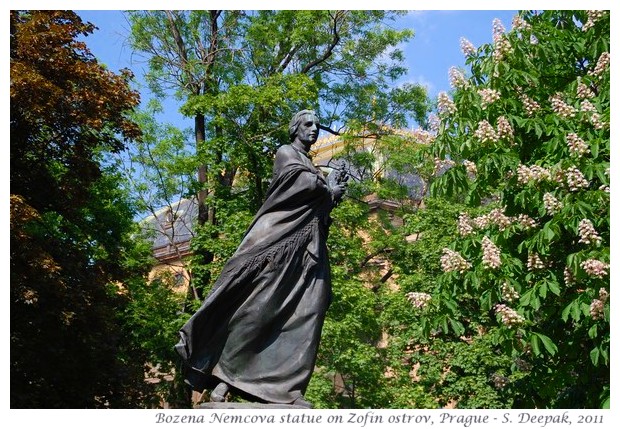 Prague, Czech Republic: The subject of today's images is nineteenth century Czech poet and writer Bozena Nemcova, whose statue can be seen in Zofen ostrov (Sofia island) on Vltova river.
प्राहा, चेक गणतंत्रः आज की तस्वीरों का विषय है उन्नीसवीं शताब्दी की चेक लेखिका बोज़ेना नेमकोवा जिनकी मूर्ति शहर के मध्य में बहती व्लटावा नदी के बीच में ज़ोफेन ओस्ट्रोव द्वीप पर बनी है.
Praga, Repubblica Ceca: Il soggetto delle foto di oggi è la scrittrice e poetessa ceca del diciannovesimo secolo, Bozena Nemcova. La sua statua si trova sul Zofen ostrov (isola di Sofia) sul fiume Vltova.
***