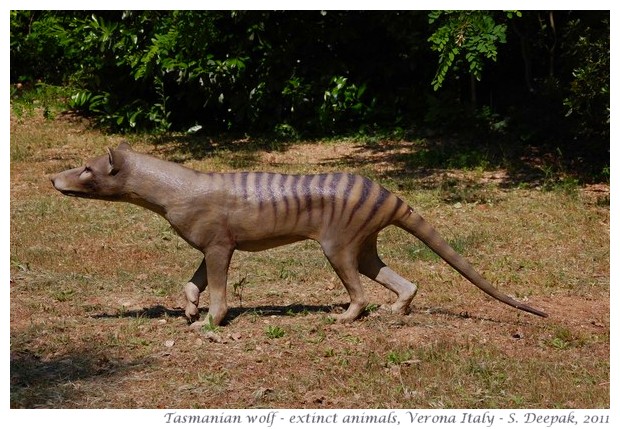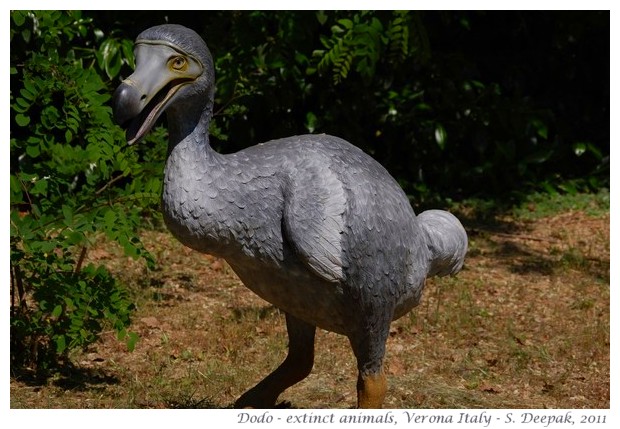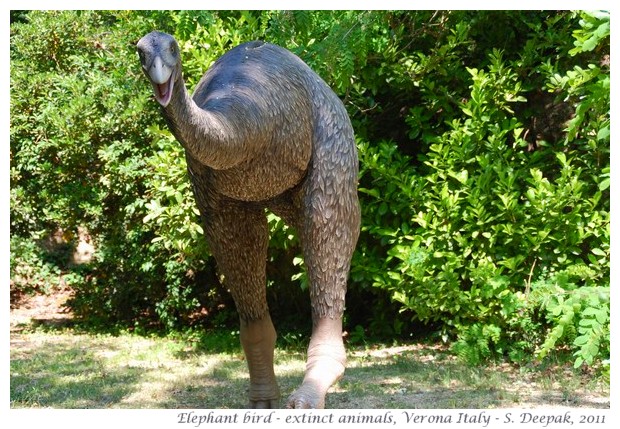 Verona, Italy: In the zoo, these statues have been made to remember those animals and birds who were made extinct by man's uncontrolled hunting - Tasmanian wolf, Elephant bird and Dodo.
वेरोना, इटलीः चिड़ियाघर की यह मूर्तियाँ उन जीव जन्तुओं को याद करने के लिए बनायी गयी हैं जिनका बेलगाम शिकार करके मानव ने उनकी पूरी नस्ल को स्माप्त कर दिया यानि तस्मानिया का भेड़िया, हाथी पक्षी और डोडो.
Verona, Italia: Queste statue sono state costruite per ricordare gli animali estinti dalla caccia non controllata dell'uomo - lupo di Tasmania, uccello elefante e dodo.
***