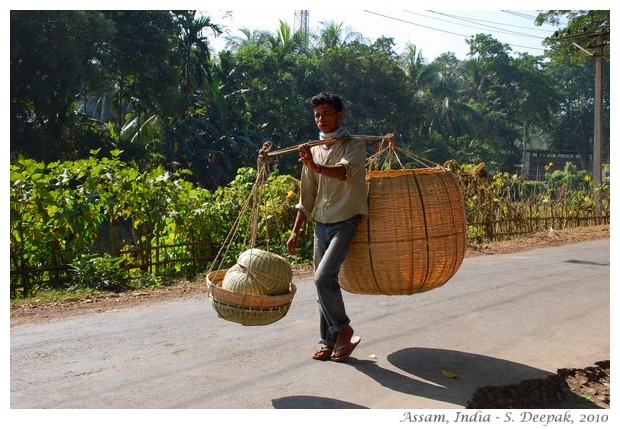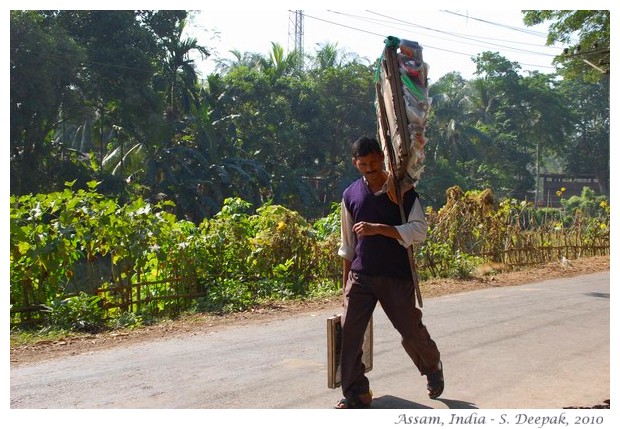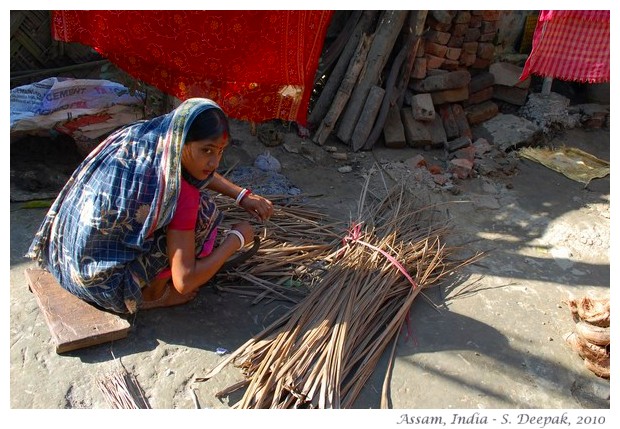 Amingaon, Assam: The morning sunlight was very strong and people went around busy with their daily work. Today's images are from a place opposite to Guwahati, accross the river Brahmaputra, where nearby the new Assamese IIT has come up.
अमीनगाँव, असमः सुबह सुबह धूप बहुत तेज़ थी और लोग काम में व्यस्त आ जा रहे थे. आज की तस्वीरें गुवाहाटी से ब्रह्मपुत्र के दूसरी ओर से जहाँ करीब ही नया असमियाँ आईआईटी बना है.
Amingaon, India: La luce della mattina era molto forte e le persone andavano in giro, prese dal loro lavoro. Le immagini di oggi sono da un posto non lontano da Guwahati, sull'altra riva del fiume Brahmaputra, dove vicino sta sorgendo una nuova prestigiosa scuola di tecnologia.
***