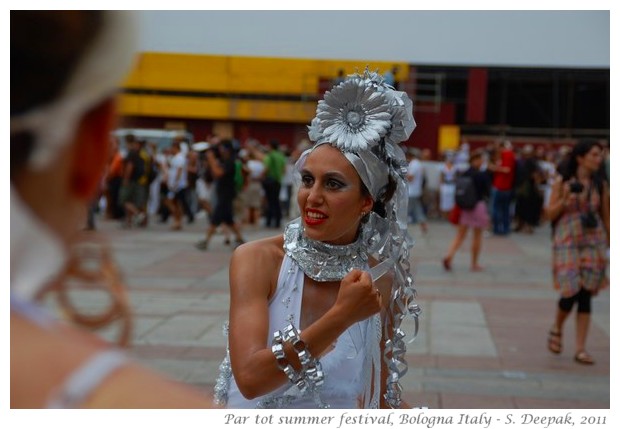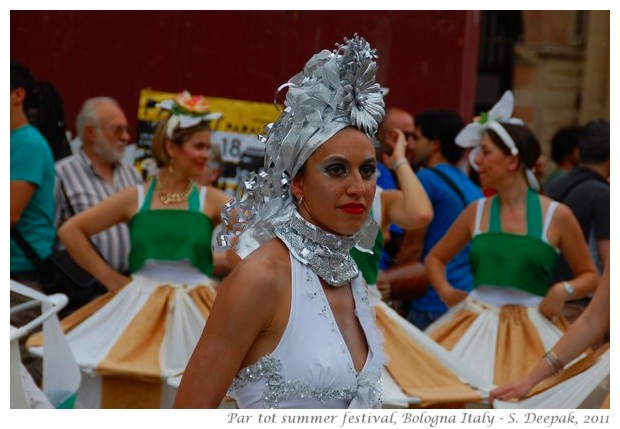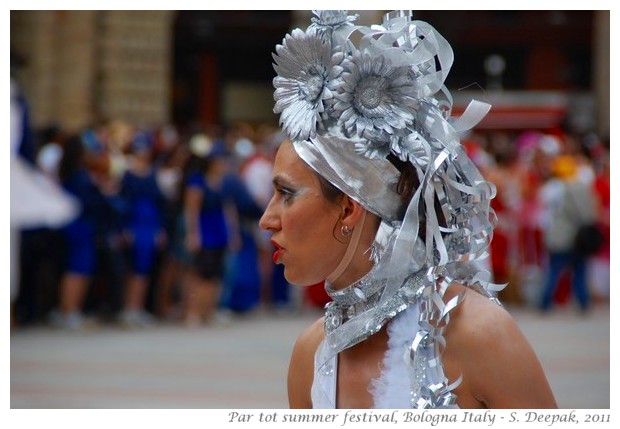 Bologna, Italy: A shining twinkling queen from one of the dancing groups in Bologna's summer Partot parade.
बोलोनिया, इटलीः ग्रीष्म महोत्सव की परेड से चमकीले वस्त्रों में एक नृत्य दल की रानी, जिन्हें देख कर मिस्टर इंडिया फ़िल्म का "हवा हवायी" वाला गाना याद आ रहा था.
Bologna, Italia: Una regina tutta luccicante da uno dei gruppi di danza della parata Par Tot di Bologna.
***