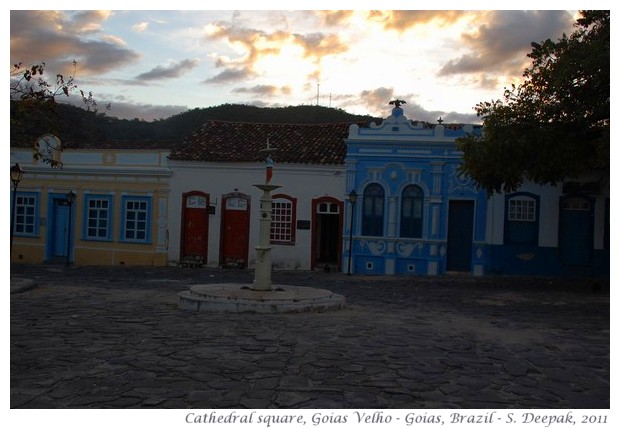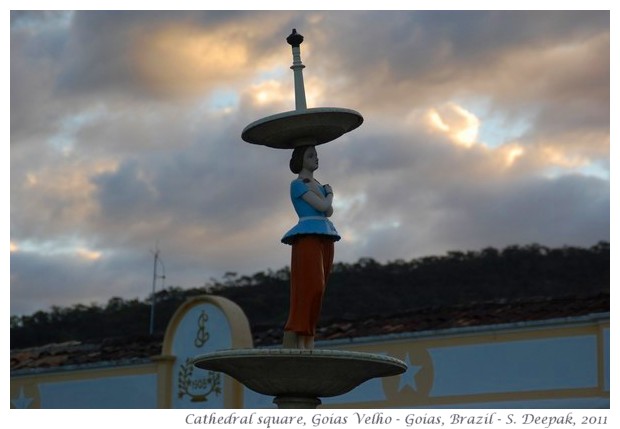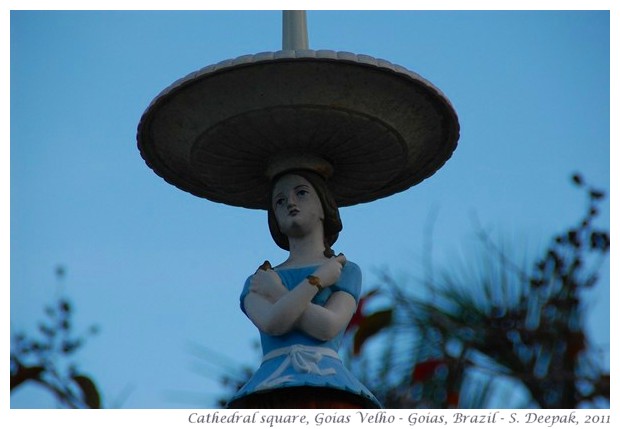 Goias Velho, Brazil: The square in front of the cathedral with cobbled street and colourful houses seemed like a Portuguese village. In the evening light, the statue of girl facing the cathedral, her hands folded in devotion, looked very beautiful.
गोयास वेल्यो, ब्राज़ीलः केथेड्रल के सामने, छोटे छोटे पत्थरों से बनी सड़क और रंग बिरंगे घर, लगा कि जैसे पुर्तगाल के किसी गाँव में हूँ. संध्या के सूरज की रोशनी में, कैथेड्रल की ओर श्रद्धा से हाथ बाँधे युवती की मूर्ति बहुत सुंदर लग रही थी.
Goias Velho, Brasile: La piazza davanti al cattedrale con la strada acciottolata e le case colorate, faceva pensare ad un villaggio portoghese. Nella luce del tramonto, la statuina di una ragazza davanti la cattedrale, le sue mani incrociate nella devozione, era molto bella.
***