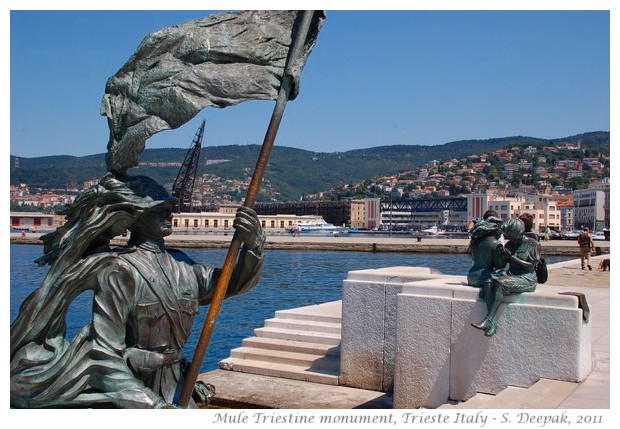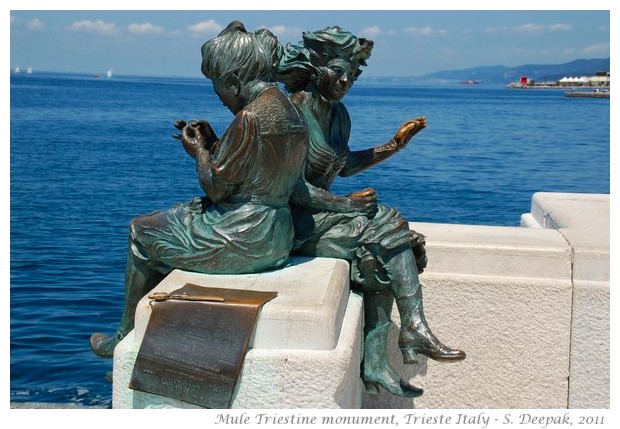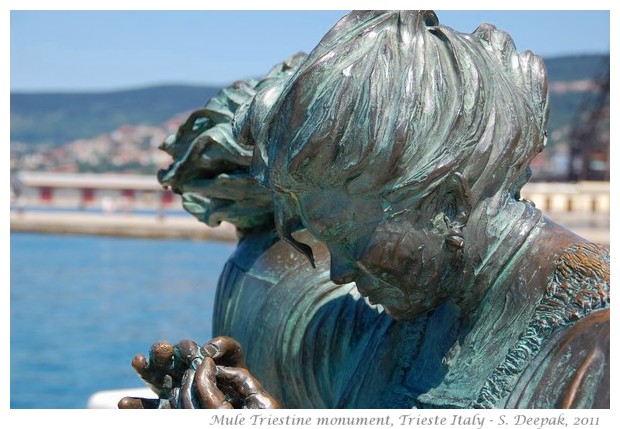 Trieste, Italy: I had never seen housewife women in a any war monument and thus this monument from Trieste looked different, because along with the soldiers, it also remembers the contribution of women. In the north-est corner of Italy, close to Slovenia, Croatia and Austria, Trieste is a beautiful city.
त्रिएस्ते, इटलीः युद्ध स्मारकों में कभी घरेलू औरतों को नहीं देखा था इसलिए त्रिएस्ते का यह स्मारक अलग लगा जो सिपाही के साथ घर पर रहने वाली औरतों के योगदान को भी याद करता है. उत्तर पूर्वी इटली में स्लोवेनिया, क्रोएशिया तथा आइस्ट्रिया के करीब त्रिएस्ते बहुत सुन्दर शहर है.
Trieste, Italia: Non avevo mai visto le donne casalinghe in un monumento sulla guerra, per cui questo monumento delle mule triestine mi è sembrato diverso, perché insieme ai soldati, ricorda il contributo delle donne. Al nord-est di Italia, vicino Slovenia, Croazia e Austria, Trieste è una città molto bella.
***