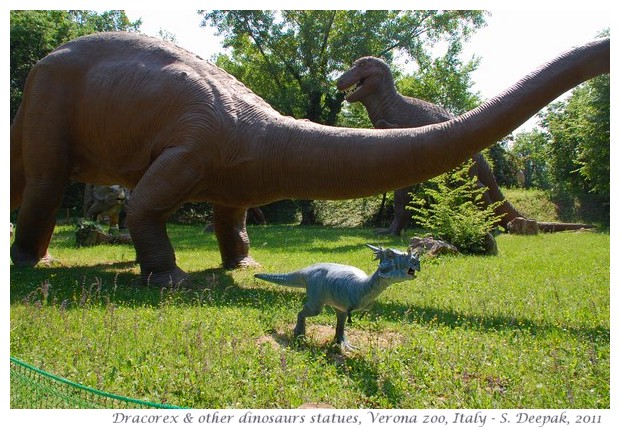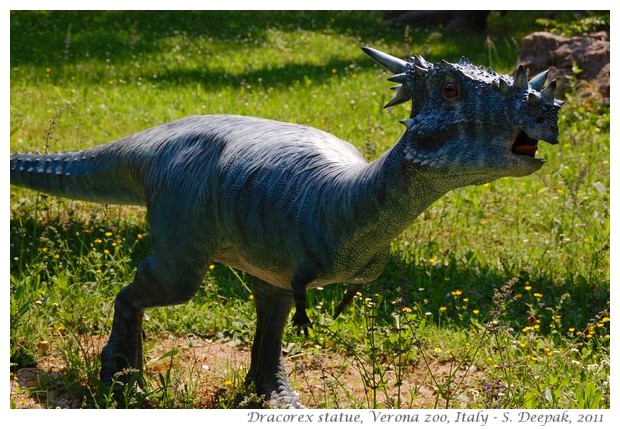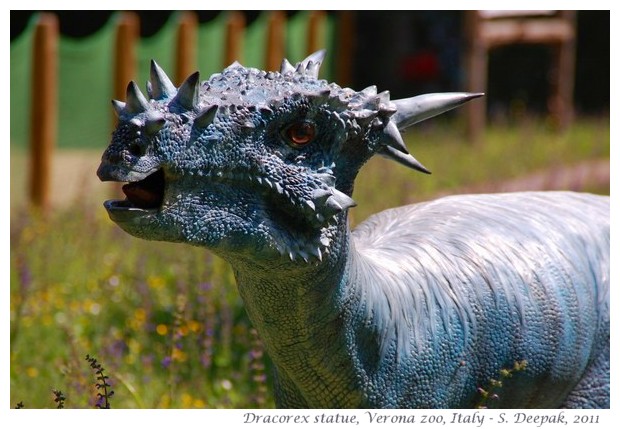 Verona, Italy: Dracorex means the dragon king, it was a small dinosaur. It looked ferocious, but was probably harmless. It was vegetarian. These images are from dinosaur park from the Verona zoo.
वेरोना, इटलीः ड्राकोरेक्स यानि ड्रेगनों का राजा, छोटा सा डायनोसार. देखने में खूँखार, पर केवल डराने के लिए. यह केवल घास खाते थे. यह छवियाँ हैं वेरोना चिड़ियाघर के डायनोसार पार्क से.
Verona, Italia: Dracorex significa re dei draghi, era un piccolo dinosauro. Sembrava pericoloso, ma non lo era. Era vegetariano. Queste immagini sono dal parco dei dinosauri dello zoo di Verona.
***