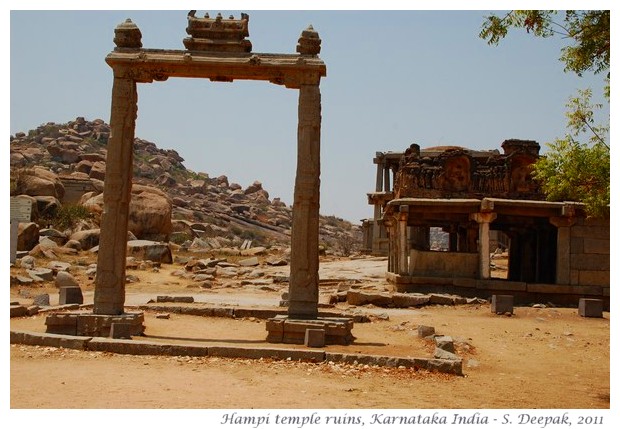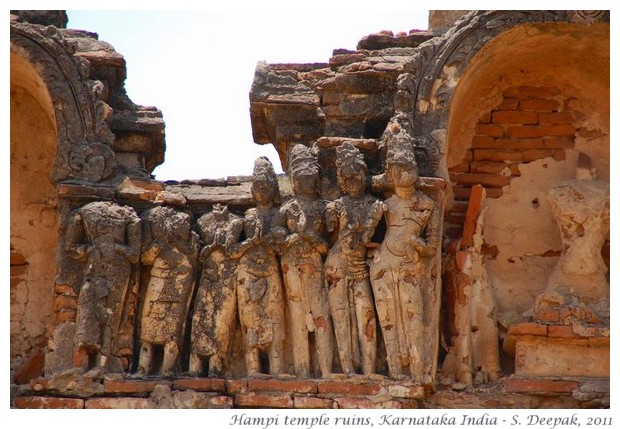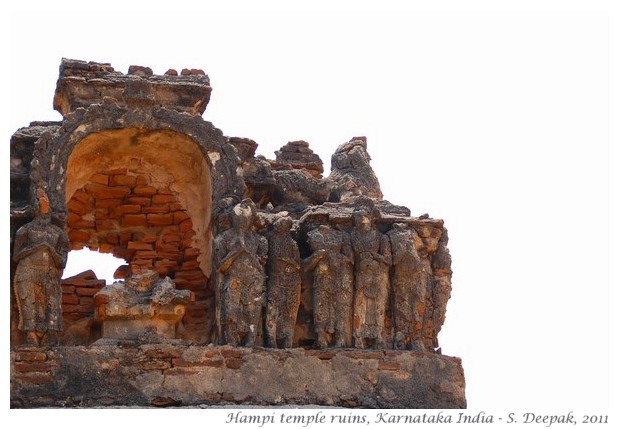 Hampi, Karnataka, India: The Indian gesture of folded hands to greet and salute has centuries of tradition behind it. Today's images have
Namaskar
from the ruins of Hampi.
हम्पी, कर्णाटक, भारतः हाथ जोड़ करके स्वागत करने की और विदा लेने की भारतीय मुद्रा में सदियों की परम्परा छुपी है. आज की तस्वीरों में हम्पी के भग्नावषेशों से नमस्कार.
Hampi, Karnataka, India: Il gesto indiano di salutare con le mani congiunte racchiude in se secoli delle tradizioni. Le foto di oggi presentano "
namaskar
" dalle rovine di Hampi.
***