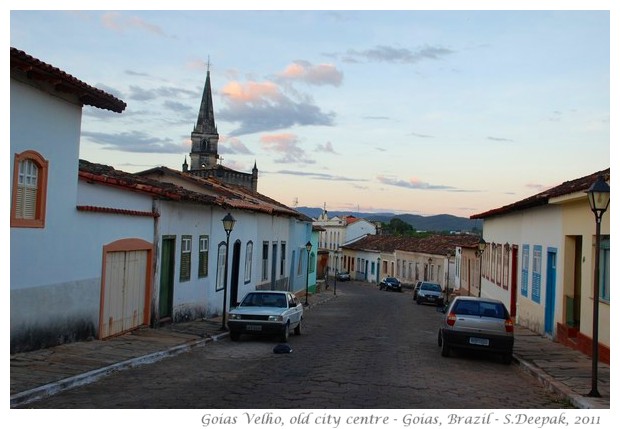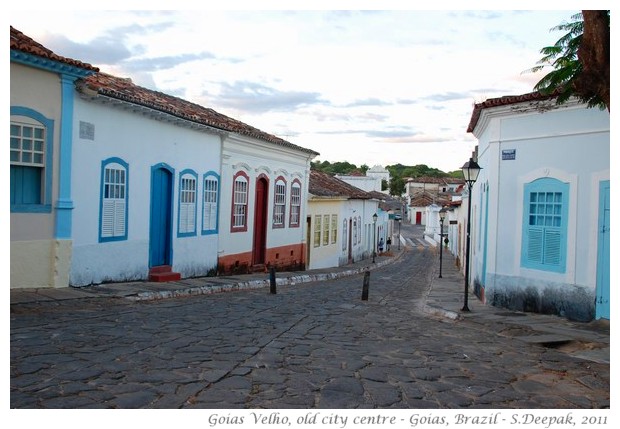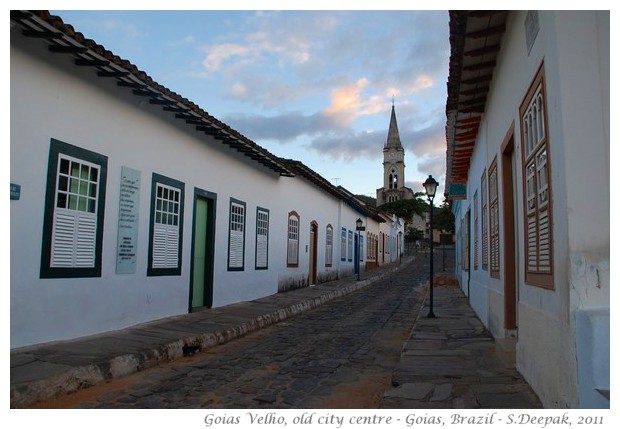 Goias Velho, Brazil: Situated in the curve of Rio Vermelho river, the old part of Goias Velho looks beautiful with colourful houses and cobbled streets. There was a time, when this part of the town was only for slaves brought from Africa, who didn't have the permission to go on the other side of the river.
गोइयास वेल्यो, ब्राज़ीलः रियो वेरमेल्यो नदी के घुमाव के बीच बना गोइयास वेल्यो शहर का पुराना हिस्सा, उसके रंग बिरंगे घर और पत्थरों से बनी सड़कें, बहुत सुन्दर हैं. कभी नदी के इस तरफ़ का हिस्सा अफ्रीकी गुलामों की दुनिया थी, जिन्हें नदी की दूसरी ओर जाना मना था.
Goias Velho, Brasile: Situata nell'ansa del fiume Rio Vermelho, la vecchia parte di Goias Velho è molto bella con le case colorate e le strade acciottolate. Una volta questa zona era riservata per gli schiavi africani, i quali non avevano il permesso di andare all'altra parte del fiume.
***