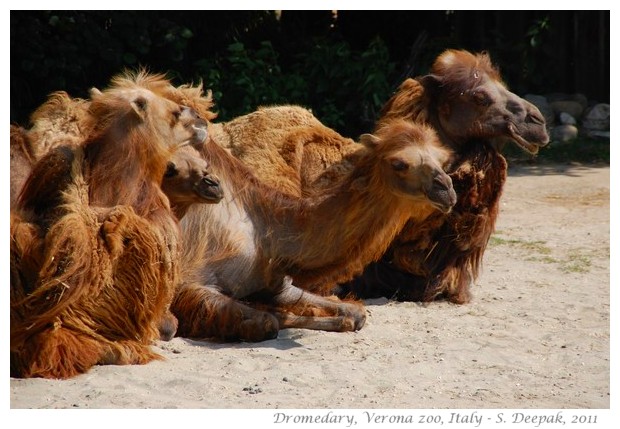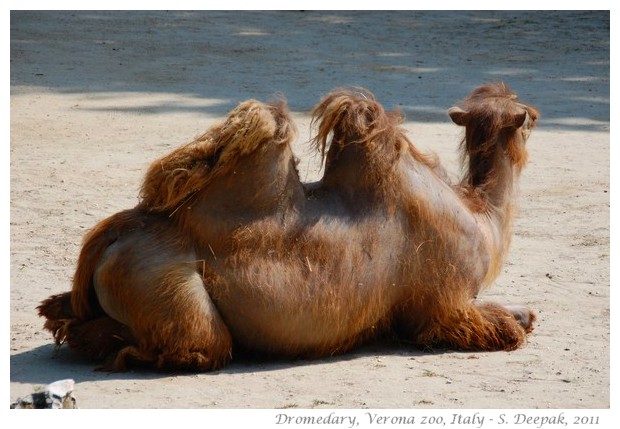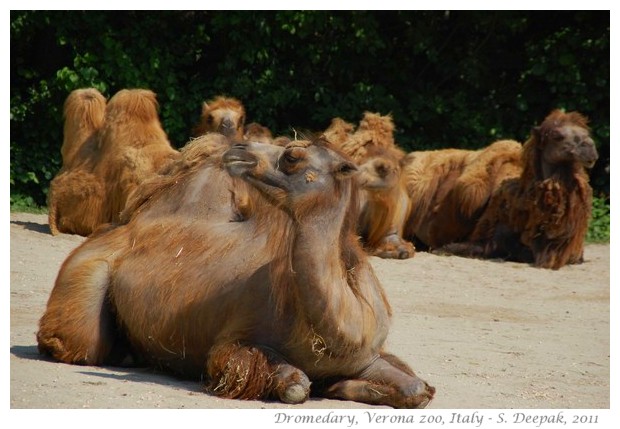 Verona, Italy: Dromedary found in cold countries have thick furs that separates automatically in summers, leaving them looking nude. How does nature remove so much hair without any medicine or technical equipment, can't scientisit learn from them? So that men do not need to shave and the women do not need hair removers?
वेरोना, इटलीः ठँडे देशों में पाये जाने वाले दो कूबर वाले ऊँटों का मोटा फर होता है जो गर्मियों में अपने आप अलग हो जाता है और ऊँट नँगा सा लगता है. प्रकृति कैसे इतने बाल बिना किसी दवा या तकनीकी यन्त्र के निकाल देती है, क्या वैज्ञानिक इससे कुछ सीख नहीं सकते? ताकि पुरुषों को रोज़ दाढ़ी बनाने और औरतों को हैयर रिमूवर जैसे पदार्थ प्रयोग करने से छुट्टी मिले?
Verona, Italia: Dromedari nei paesi freddi hanno un folto manto di pelo che si perdono da soli all'inizio d'estate. Come fa la natura togliere tutti quelli peli senza medicine o attrezzature? Gli scienziati dovrebbero imparare da loro così gli uomini non avranno bisogno di fare la barba e le donne non dovranno cercare di togliersi i peli del corpo.
***