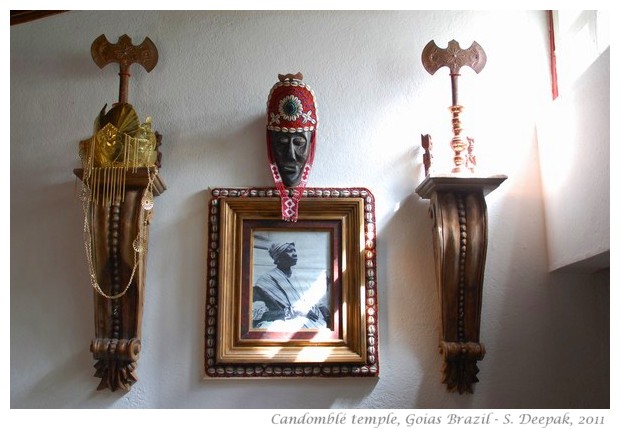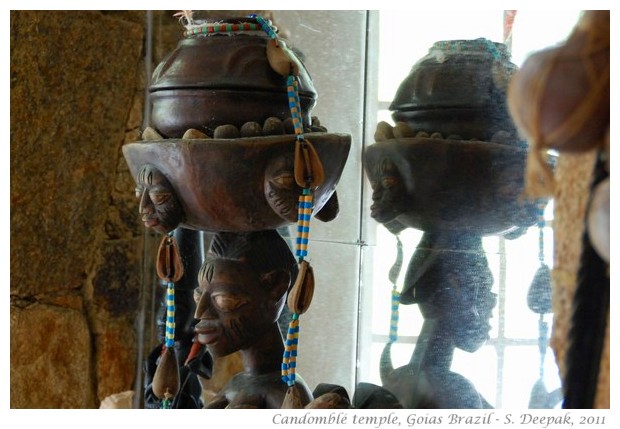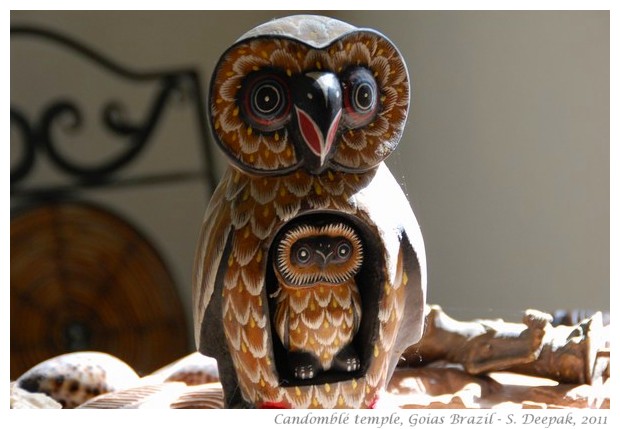 Goias, Brazil: In South America, there are some religions that evolved from the beliefs of Yoruban slaves brought from western parts of Africa, such as Candmblé and Umbando. Today's images are from a Candomblé temple.
गोयास, ब्राज़ीलः दक्षिण अमरीका के विभिन्न देशों में पश्चिमी अफ्रीकी में योरूबा जाति के गुलामों के साथ आये धर्म भी हैं जैसे कन्दोम्बले और उम्बान्दो. इनमें देवताओं को ओरिशा कहते हैं. आज की तस्वीरों में प्रस्तुत हैं एक कन्दोम्बले मन्दिर की कुछ तस्वीरें.
Goias, Brasile: In sud America, vi sono alcune religioni basate sulle credenze religiose degli schiavi yoruba portati qui dall'Africa occidentale, come Candomblé e Umbando. Le foto di oggi sono da un tempio Candomblé.
***