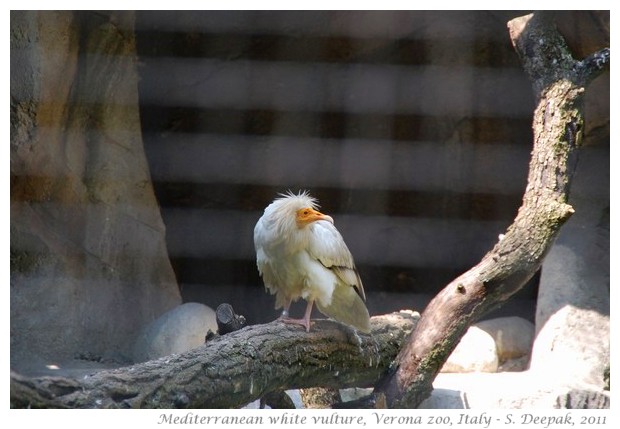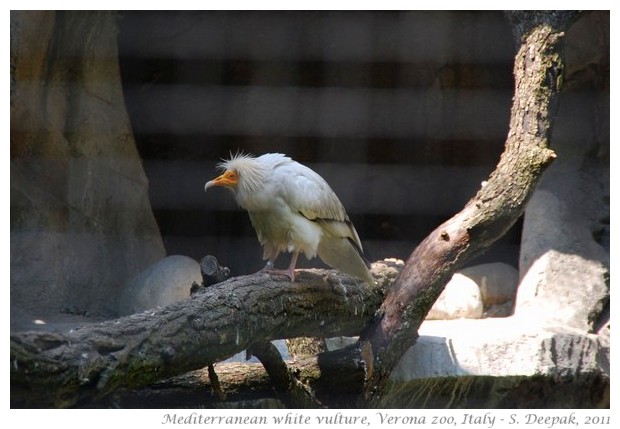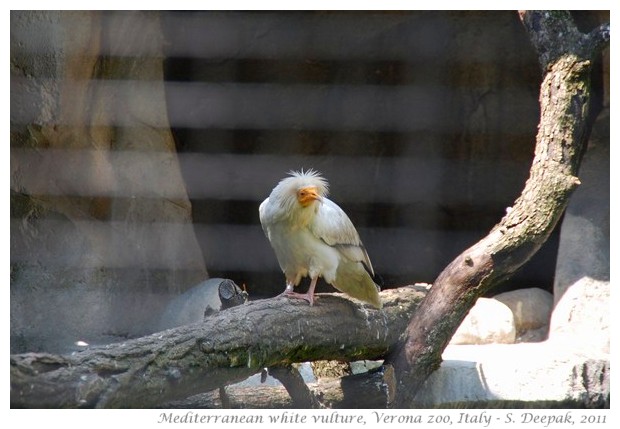 Verona zoo, Italy: Found in the countries around Mediterranean sea, the small white vulture looks very cuddly and lovable because of its yellowish-orangish beak.
वेरोना चिड़ियाघर, इटलीः भूमध्यसागर के आसपास के देशों में पाया जाने वाला छोटा सा श्वेत गिद्ध, अपनी पीली नारंगी सी चोंच की वजह से बहुत सुन्दर और मासूम सा लगता है.
Zoo di Verona, Italia: Piccolo avvoltoio bianco che si trova nei paesi del mediterraneo, sembra innocuo e innocente per via del suo becco giallo-arancione.
***