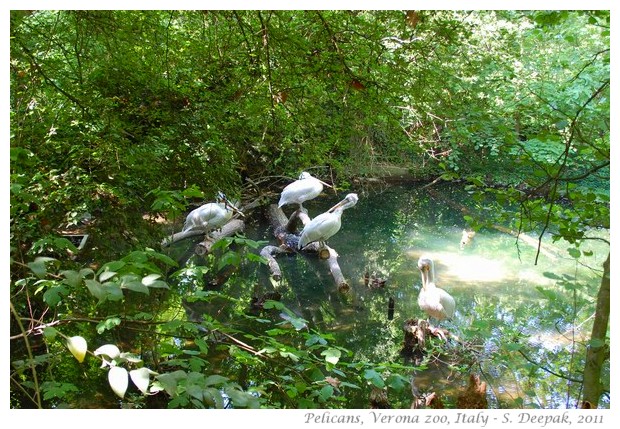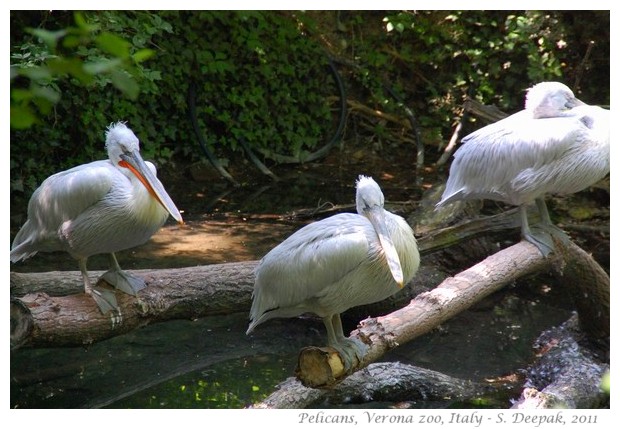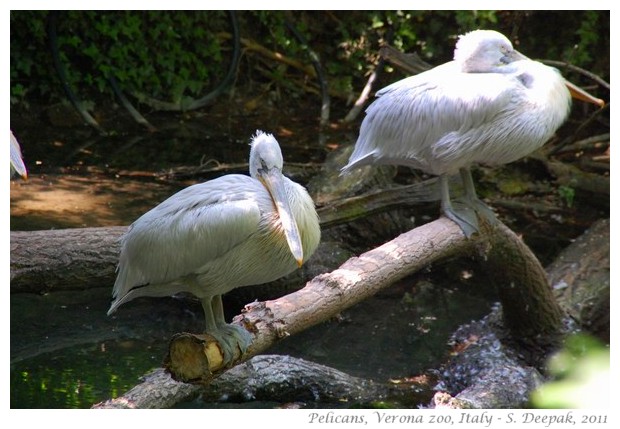 Verona, Italy: Most animals and birds in a zoo are prisoners, they can't go out of it. However, many zoos, also have lakes where migratory birds can come and go freely. Today's images have pelicans from the lake in Verona zoo.
वेरोना, इटलीः चिड़ियाघर में अधिकतर पशु पक्षी कैद होते हैं अपनी मर्ज़ी से कहीं बाहर नहीं जा सकते, लेकिन बहुत से चिड़ियाघर साथ में झीलें भी बनाते हैं जहाँ पक्षी अपनी अपनी मर्ज़ी से मौसम के हिसाब से रहने आते हैं. आज की तस्वीरों में वेरोना चिड़ियाघर की झील में आये जलसिंह यानि पेलीकेन पक्षी.
Verona, Italia: Maggior parte degli animali e degli uccelli in uno zoo sono prigionieri, non possono andare fuori dalle loro gabbie. Ma spesso, gli zoo hanno anche dei laghi, dove gli uccelli migratori possono venire liberamente. Le foto di oggi hanno i pellicani venuti nel laghetto dello zoo di Verona.
***