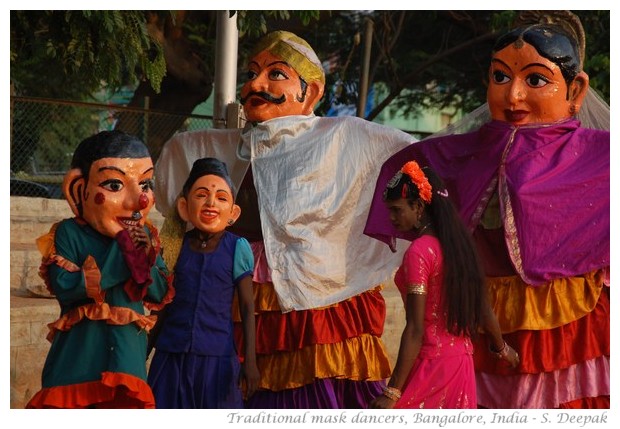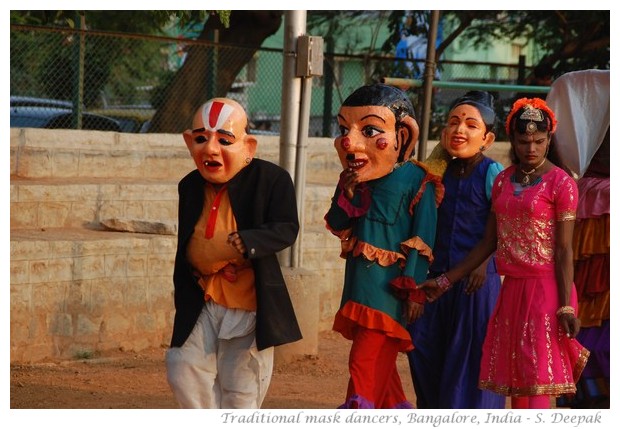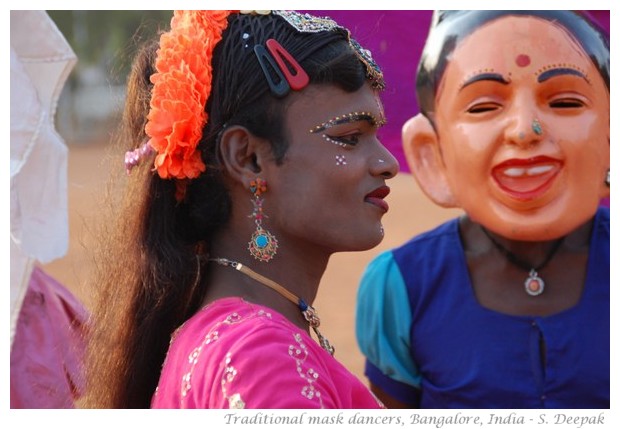 Bangalore, India: During traditional functions in India, sometimes there are boys dressed as dancing girls. I am not sure if they are transgender persons, or just boys who enjoy dressing up and dancing. I think that Indian society can be very cruel towards transgender persons, and yet they can have a prominent role in the traditional functions.
बँगलूरु, भारतः भारत में अक्सर पारम्परिक मौकों पर लड़की की वेषभूषा में नाचने वाले लड़के भी होते हैं. क्या यह अंतरलैंगिक युवक होते हैं जो भीतर से खुद को स्त्री महसूस करते हैं या फ़िर केवल स्त्री पौशाक को पहनने वाले आम युवक, मुझे नहीं मालूम. एक ओर से भारतीय समाज अंतरलैंगिक युवक युवतियों के साथ बहुत क्रूर होता है, पर साथ ही उन्हें इस तरह की पारम्परिक उत्सवों में सबके सामने आने और नाचने का मौका देता है.
Bangalore, India: Durante le funzioni tradizionali in India, qualche volta hanno i ragazzi che vestono e danzano come ragazze. Non so se sono persone transgender o sono dei ragazzi che amano vestirsi e ballare come le ragazze. Da una parte, la società indiana può essere molto crudele con le persone transgender, e allo stesso momento, loro possono avere dei ruoli così importanti nelle feste tradizionali.
***