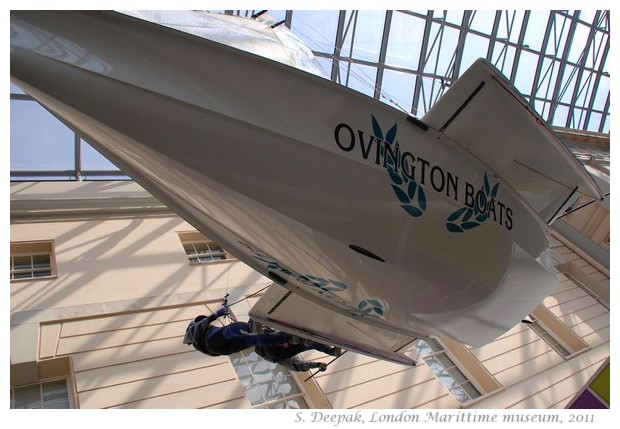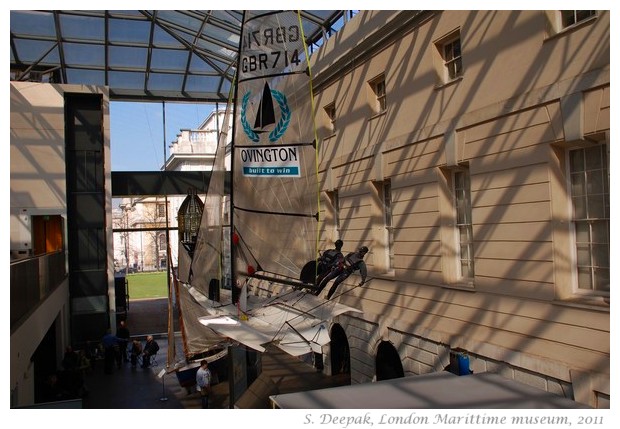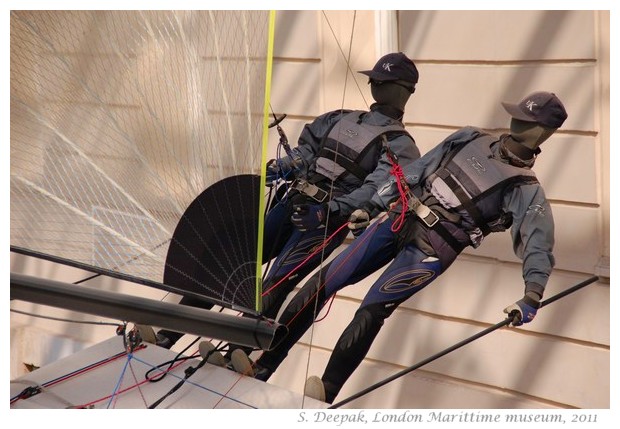 London, UK: A boat was hanging in the air in the Marittime museum and one could look at it also from the top, from the first floor. The sailors were floating in the air with help of wires. I could stand under the boat and imagine myself to be a fish looking at a boat passing above.
लंदन, ब्रिटेनः समुद्रवर्ती संग्रहालय की एक नाव हवा में टँगी थी, और पहली मँज़िल से भी अच्छी दिखती थी. उसे चलाने वाले नाविक हवा में तारों के बल पर तैर रहे थे. नाव के नीचे खड़े हो कर सोचना कि अगर मैं मछली होता और पानी पर से गुज़रती नाव नीचे से देखने में कैसे दिखती, अच्छा लगा.
Londra, Regno Unito: Una delle barche del museo marittimo era appesa in aria e la si poteva guardare anche da sopra, dal primo piano. I marinai galleggiavano in aria attaccati ai fili. Stavo sotto la barca e immaginavo di essere un pesce che passa il nave passare nell'acqua sopra di me.
***