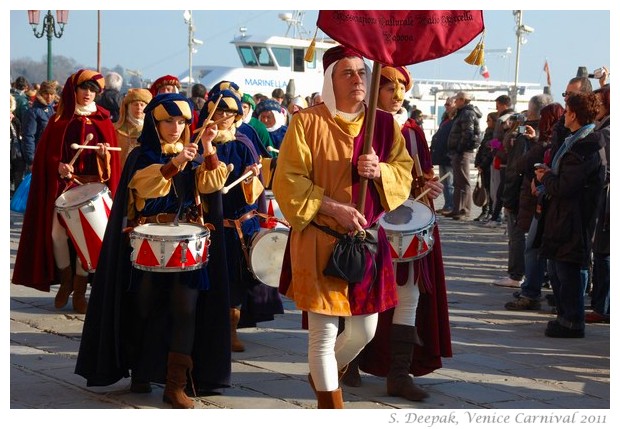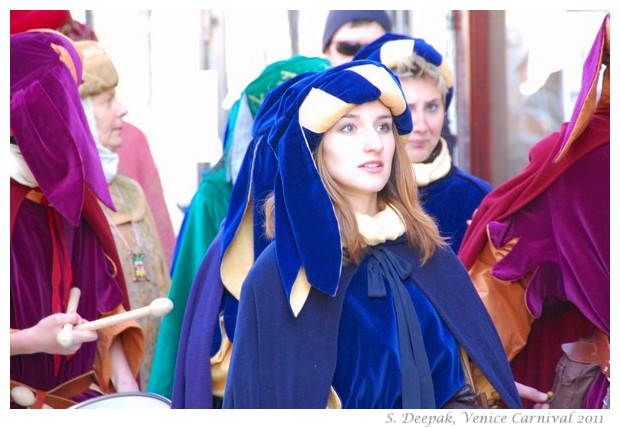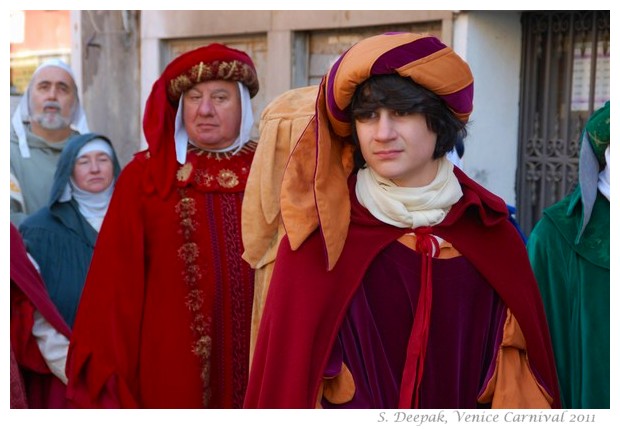 Venice, Italy: In the carnival, the group of young drummers, dressed in medieval dresses, looked very nice.
वेनिस, इटलीः वेनिस के कार्नेवाल में ढोल बजाता युवा दल, मध्ययुगीन पौशाकों में बहुत सुन्दर लग रहा था.
Venezia, Italia: Al carnevale, il gruppo di giovani tamburini con i vestiti medievali, appariva molto bello.
***
You can see
more images from Venice Carneval
on Kalpana - वेनिस के
कार्नेवाल की अन्य तस्वीरें
आप कल्पना पर देख सकते हैं - Potete vedere
altre immagini dal carnevale
di Venezia su Kalpana.
***