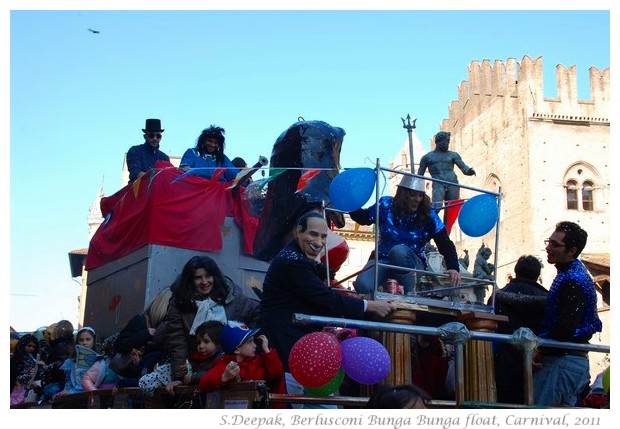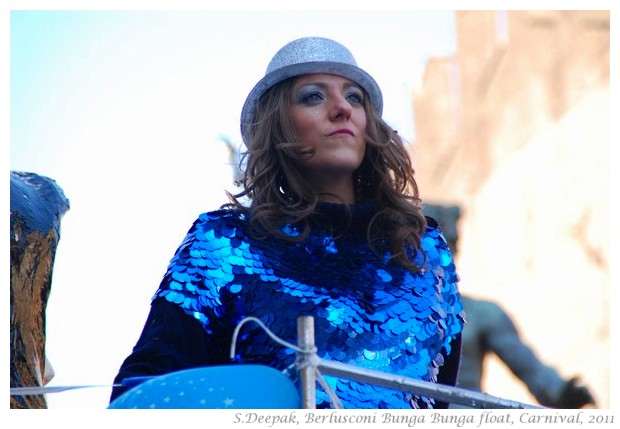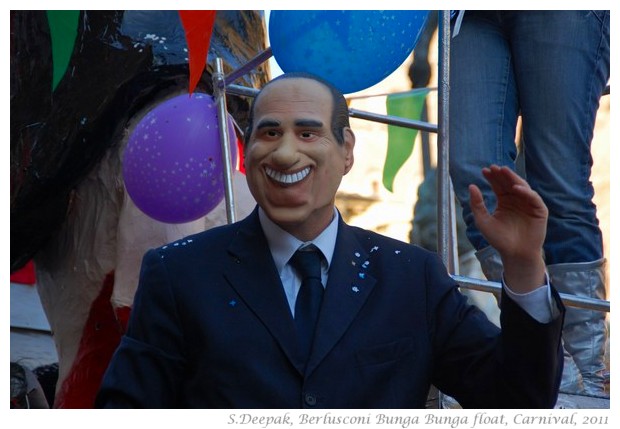 Bologna, Italy: Yesterday in children's carnival, the Bunga Bunga float showing prime minister Berlusconi with a dancer seemed to be very popular.
बोलोनिया, इटलीः कल बच्चों के कार्नेवाल में इटली के प्रधान मंत्री श्री बेरलुस्कोनी उनकी नाचने वाली पर बनी बुँगा बुँगा झाँकी को बहुत तालियाँ मिलीं.
Bologna, Italia: Ieri al carnevale dei bambini, il carro con primo ministro Berlusconi e la sua ballerina sembrava molto popolare.
***