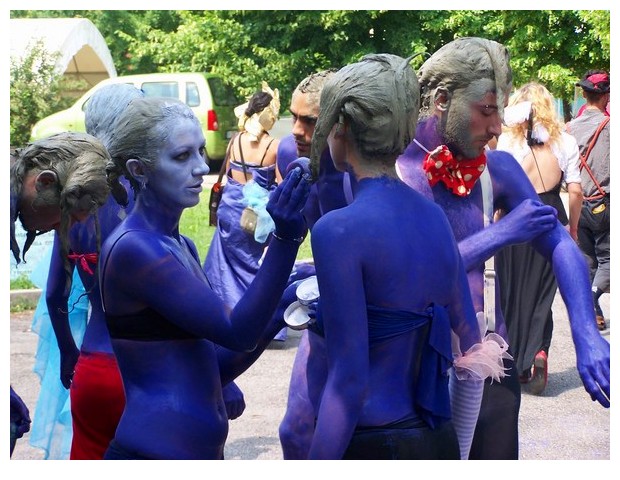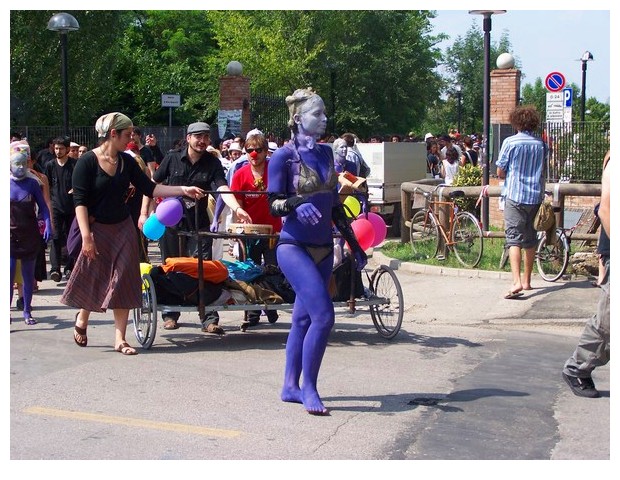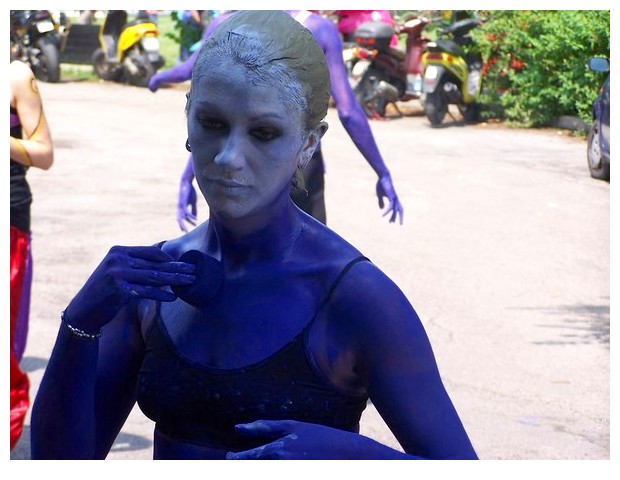 Bologna, Italy: Imagine falling in a tub of mature prunes and coming out all purple. In India, for holi they use water soluble purple colour, but that doesn't give a purple tinge like this.
बोलोनिया, इटलीः सोचिये कि एक टब में पके हुए जामुन भरे हैं, और आप उस टब में गिर जाते हैं और जामुनों के बीच डुबकियाँ खाते रहते हैं, तो बाहर आने पर कैसे लगेंगे? याद है कि कभी कभी होली पर गहरे जामुनी पाने वाले रंग का प्रयोग होने लगा था, लेकिन वह भी इतना जामुनी नहीं लगता था.
Bologna, Italia: Immagina di cadere in una vasca di prugne mature e di rotolare dentro, come sarai quando uscirai fuori? In India, per la festa di holi, si usa il colore viola, ma non è viola come questo!
***