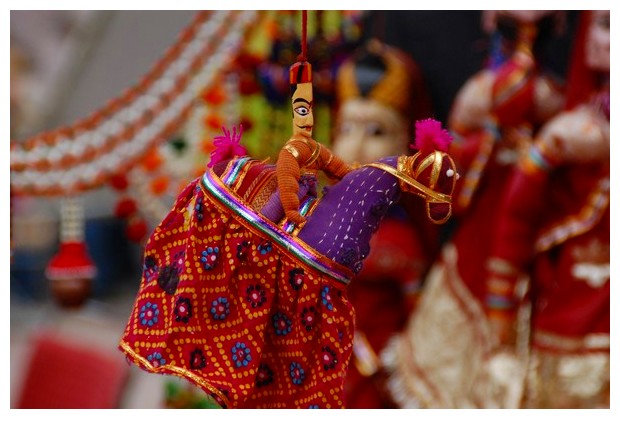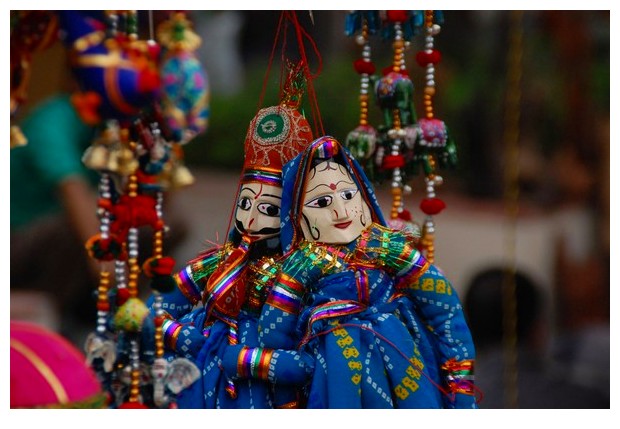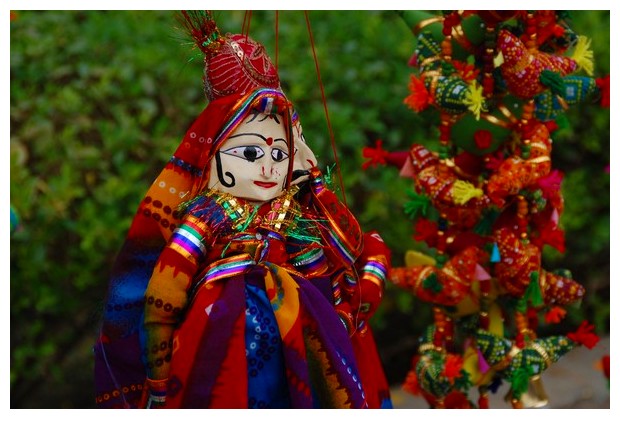 Delhi, India: Puppets always remind me of "Anand" a film by Indian director Hrikesh Mukherjee, that had a wonderful dialogue about our being puppets in the hands of someone highup. Today's images are of colourful puppets from Rajasthan in India.
दिल्ली, भारतः "ज़िन्दगी और मौत ऊपर वाले के हाथ में हैं जहाँपनाह, जिसे न आप बदल सकते हैं न मैं. हम सब तो रंगमँच की कठपुतलियाँ हैं जिनकी डोर ऊपर वाले के हाथ में बँधी है ...", ऋषिकेष मुखर्जी की आनन्द का यह डायलाग भूलना कठिन है. जब भी कहीं कठपुतलियाँ देखता हूँ, तो "आनन्द" की याद आ जाती है. आज की तस्वीरों में दिल्ली हाट से रँगबिरँगी राजस्थानी कठपुतलियाँ.
Delhi, India: Burattini mi fanno pensare sempre a
"Anand", il film
del regista indiano Hrikesh Mukherjee, dove si parlava di noi (esseri umani) come dei burattini e che le nostre fila sono nelle mani di qualcuno là su. Le foto di oggi presentano i burattini multicolori del Rajasthan in India.
***