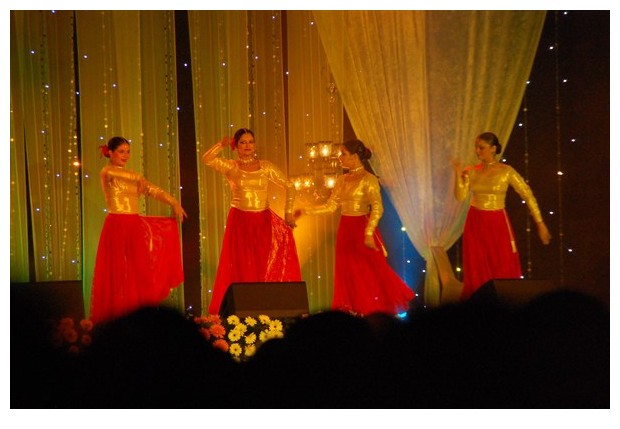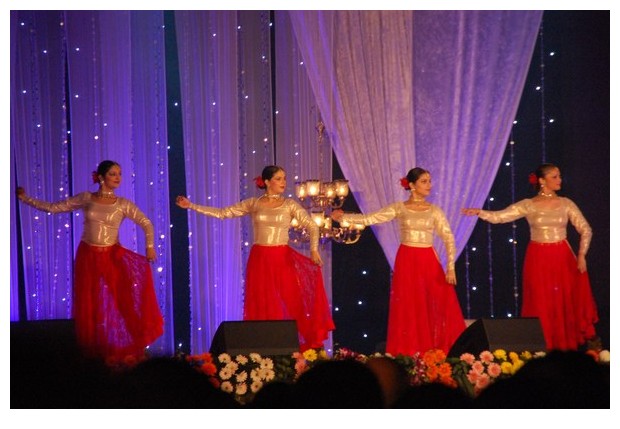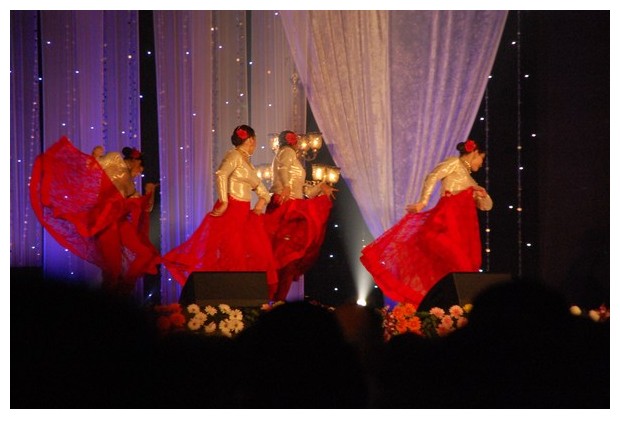 Delhi, India: In November I had the opportunity to watch an unusual and beautiful Kathak performance directed by Geetanjali Lal of Kathak Kendra, where Indian Kathak had elements of Spanish Flamenco. Dancers' dresses and make up was also influenced by Flamenco. I feel that while on one hand, classical art forms need to maintain their traditions, at the same time experimenting with new ideas is equally important.
दिल्ली, भारतः नवम्बर में दिल्ली के कत्थक केन्द्र की गीताँजली लाल द्वारा निर्देशित अनूठा और सुंदर कत्थक नृत्य देखने का मौका मिला, जिसमें भारतीय कत्थक में स्पेन के फ्लेमेंको नृत्य की झलक दिखती थी, नर्तकियों की वेषभूषा और साज श्रृँगार भी फ्लेमेंको जैसी थी. मेरे विचार में भारत के शास्त्रीय नृत्यों को जहाँ एक ओर अपनी परम्परा को बना कर रखना आवश्यक है, उतना ही आवश्यक है उसमें नयापन देने का प्रयास. हाँलाकि दूर बैठे होने की वजह से तस्वीरें बहुत अच्छी नहीं, लेकिन फ़िर भी उस शाम के नृत्य का कुछ अन्दाज़ दे सकती हैं.
Delhi, India: In novembre, ho avuto l'opportunità di assistere ad uno spettacolo di danza kathak molto insolita coreografato dal regista Geetanjali Lal, dove si vedevano chiare influenze del flamenco spagnolo, anche nei vestiti delle danzatrici. Penso che sia importante da una parte assicurare che le tradizioni delle arti tradizionali siano salvaguardate e mantenute, ma dall'altra, è importante sperimentare nuove forme.
***