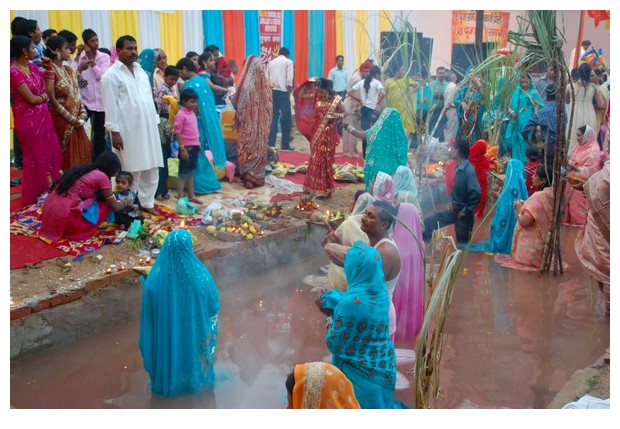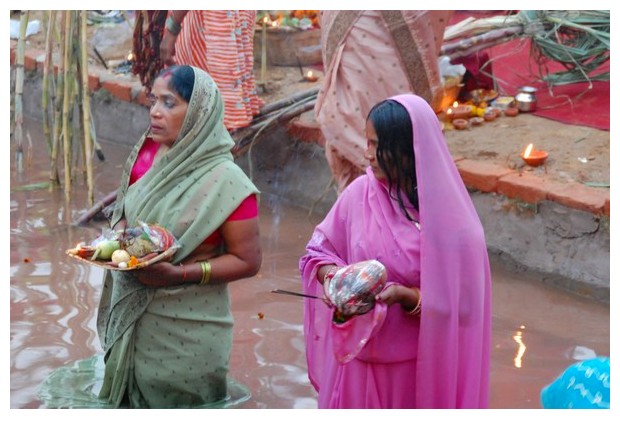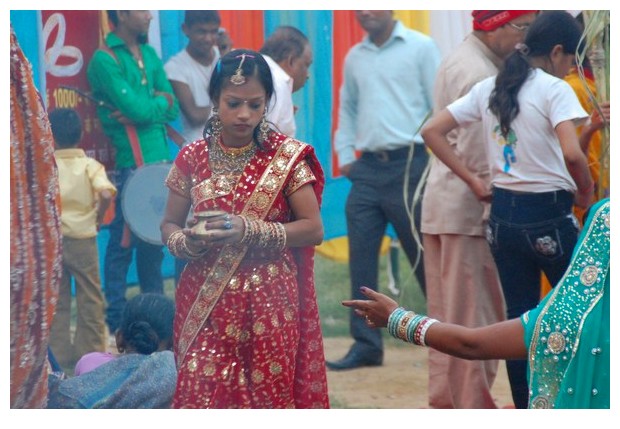 Delhi, India: I had heard about the
chhath puja
festival from Bihar but, this year finally I saw it as the festival prayers were organised in a ground close to where I was staying. They had dug the ground to make a little lake and persons standing in the water, made offerings and prayed to the sun god.
दिल्ली, भारतः बिहार में होने वाली छठ पूजा के बारे में सुना तो था लेकिन उसे देखने का मौका इस वर्ष पहली बार मिला, जब संयोगवश दिल्ली में घर के पास के एक मैदान में छठ पूजा के अवसर पर सामुहिक पूजा समारोह का आयोजन किया गया था. मैदान में ही खोद कर तालाब बनाया गया था, जिसमें खड़े हो कर श्रधालु सूर्य देवता को प्राथना कर रहे थे.
Delhi, India: Avevo sentito delle celebrazioni di
chhath
nello stato di Bihar, e quest anno finalmente ho avuto l'occasione di parteciparvi, perché la festa religiosa era stata organizzata in un campo vicino dove stavo. Avevano scavato un piccolo laghetto, e i fedeli stavano nell'acqua per offrire doni e preghiere al dio sole.
***