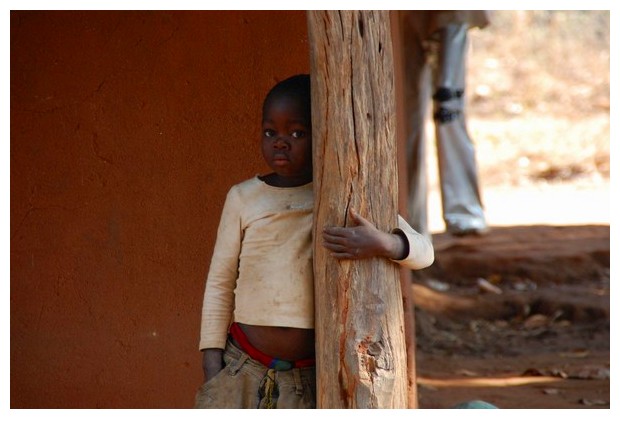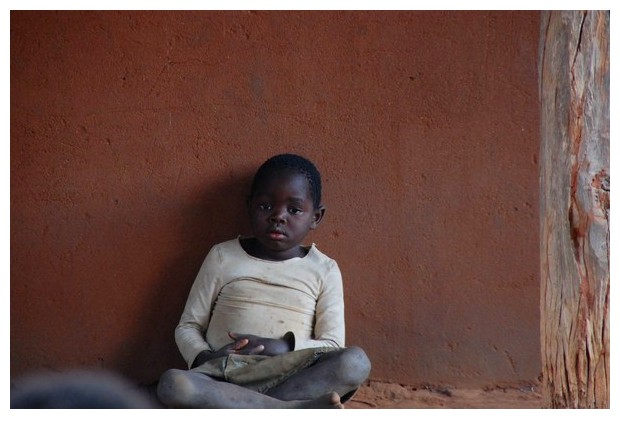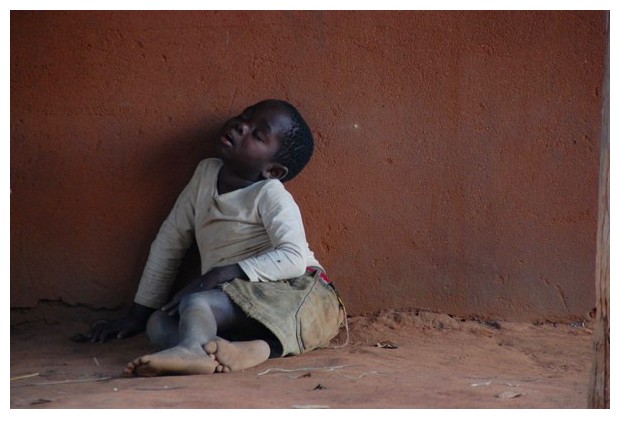 Alua, Mozambique: We were in a village in Alua district in the north east. That child had come with his mother, chubby with beautiful round eyes. While his mother waited in the queue to get vaccination for her other baby, this boy had stopped under a hut. For sometime he stood there, then tired, he sat down and after a while, fell asleep.
अलुआ, मोज़ाम्बीकः हम लोग उत्तर पूर्व के अलुआ जिले के एक गाँव में थे. वह बच्चा माँ के साथ आया था, गोल मटोल, बहुत सुंदर. माँ उससे छोटे बच्चे को ले कर टीका लगवाले की लाईन में खड़ी थी, वह कुछ दूर ही एक झोपड़ी के पास रुका था. पहले तो कुछ देर खड़ा रहा, फ़िर थक के बैठ गया और थोड़ी देर में सो गया.
Alua, Mozambico: We were in a village nel distretto di Alua in nord est. Quel bambino era venuto con sua mamma. Due occhioni tondi, sembrava un bambolo. Sua mamma faceva la fila per far vaccinare suo fratellino. Lui si è fermato sotto la tettoia di una capanna. All'inizio stava in piedi e guardava, poi stanco si è seduto e alla fine si è addormentato.