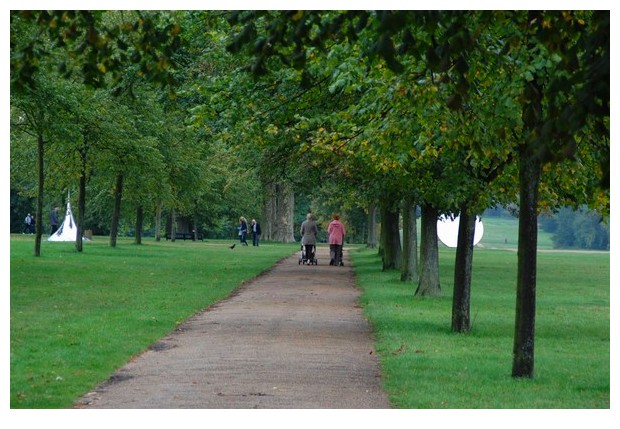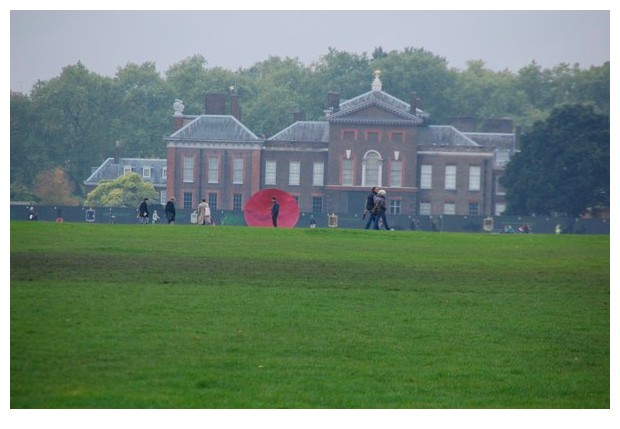 London, UK: They were busy preparing the exhibition of scultures of Anish Kapoor in Kensington Gardens. Some were polishing the glossy mirror like surfaces. The strange scultures peeped out of trees, and sometimes appeared on the horizon like red coloured setting sun.
लंदन, ब्रिटेनः केन्सिंगटन बाग में भारतीय मूल के शिल्पकार अनिश कपूर की कला प्रदर्शनी लगाने में कारिगर व्यस्त थे. शीशे सी चमकती आकृतियों को पोलिश कर रहे थे. कलाकृतियाँ कभी पेड़ों के पीछे से झाँकती दिखती, कभी डूबते सूरज की लाली से क्षितिज पर उभर आती.
Londra, Inghilterra: Nei giardini Kensington, gli operatori erano impegnati nella preparazione della mostra d'arte del sculture Anish Kapoor. Alcuni lucidavano le superfici brillanti come gli specchi. Le sculture si intravedevano tra gli alberi o apparivano sul orizzonte come il sole al tramonto.
***