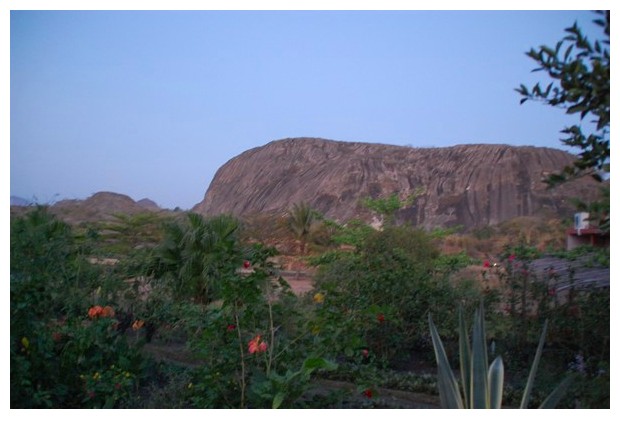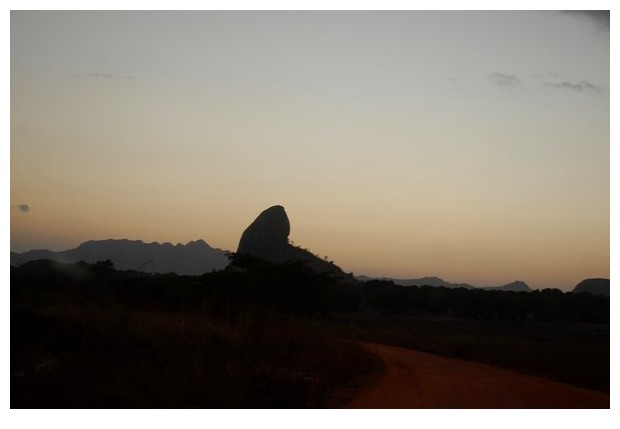 Nampula, Mozambique: Small strange looking mountains made of hard granite rocks, appear suddenly on the landscape and are common in south part of Africa. These are called inselbergs or monadnocks.
नमपूला, मोज़ाम्बीकः ग्रेनाइट की मज़बूत चट्टान से बने, विभिन्न आकारों के यह छोटे छोटे पहाड़ बीच में अचानक ही आ जाते हैं और दक्षिण अफ्रीका में कई जगह देखने को मिलते हैं. इन्हें इनसलबर्ग या मोनाडनोक कहते हैं.
Nampula, Mozambico: Piccole e strane montagne di duro granito, appaiono all'improvviso sul orizzonte, e sono comuni nel sud del Africa. Si chiamano inselberg o monadnock.