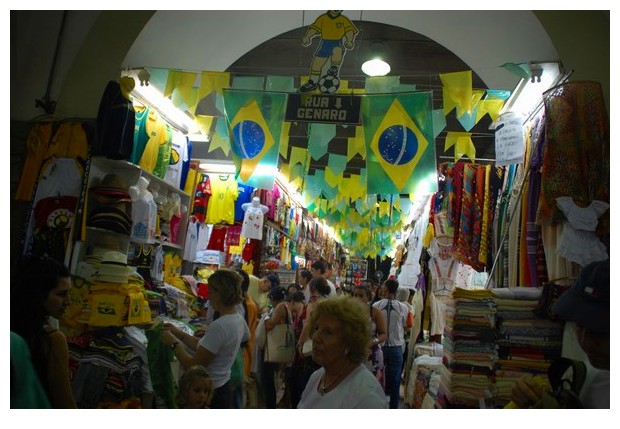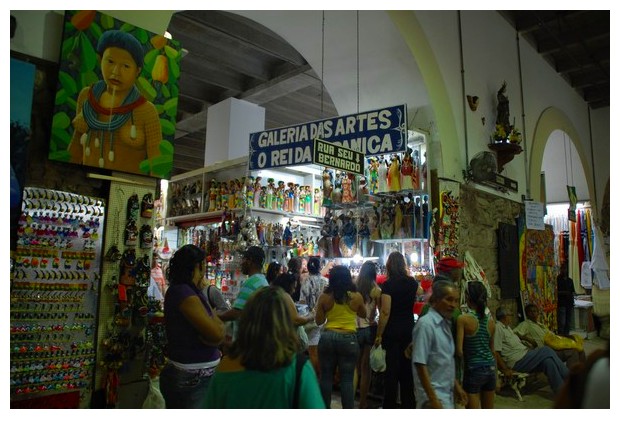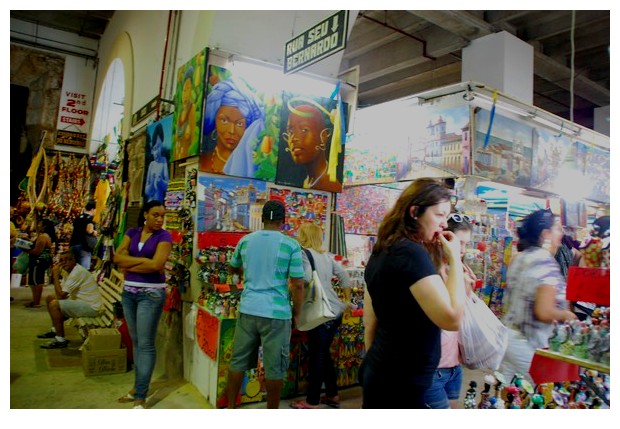 Salvador, Brazil: There was a time when European slave traders sold African slaves in Mercado Modelo, today children from the families of some of those slaves sell handicrafts to European tourists.
साल्वादोर, ब्राज़ीलः मेरकादो मोदेलो में पुर्तगाली और यूरोपीय उपनिवेशी कभी अफ्रीका से लाये गुलाम बेचते थे, आज उन गुलामों के वंशज, यूरोप से आये पर्यटकों को कला और हस्तशिल्प बेचते हैं.
Salvador, Brasile: C'era un tempo quando gli europei vendevano gli schiavi africani nel mercato modello, oggi i figli delle famiglie di alcuni di quelli schiavi vendono souvenir ai turisti europei.