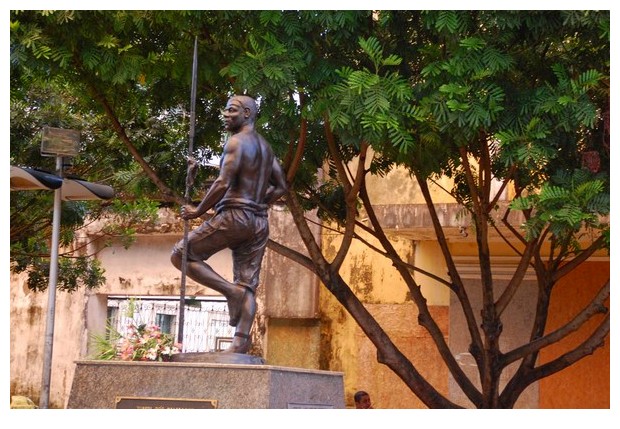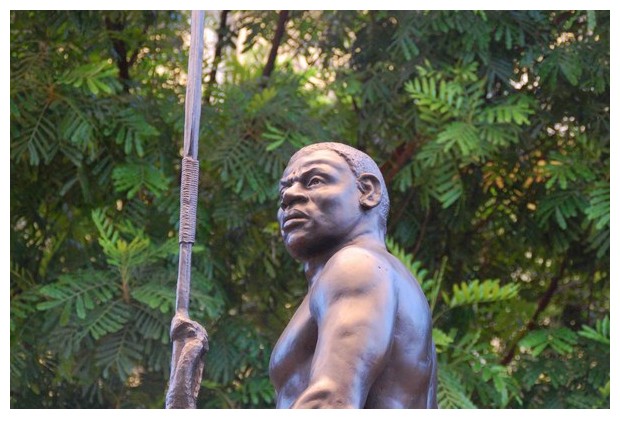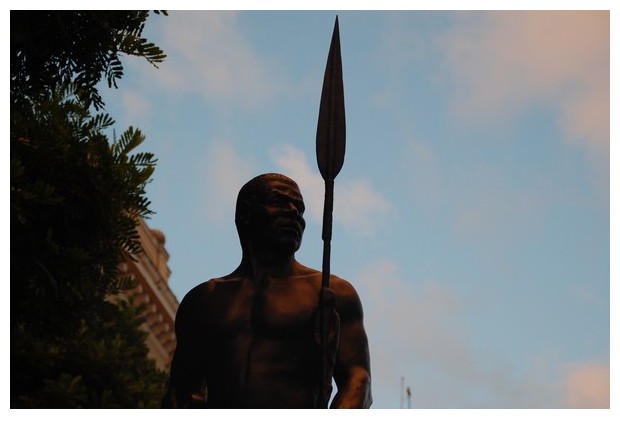 Salvador, Brazil: In seventeenth century, Zumbi dos Palmares, revolted against the slavery of Portuguese and asked for human dignity and equality for all. He was beheaded on 20 November and that day is celebrated as the day of liberty by persons of African origin.
साल्वादोर, ब्राज़ीलः सताहरवीं शताब्दी में पुर्तगाली शासकों से विद्रोह का नारा लगाने वाले और बिना भेद भाव के जीने के अधिकार की माँग करने वाले ज़ुम्बी दोस पालमारेस को मौत की सज़ा मिली. उसके शहीदी दिवस, 20 नवम्बर को अफ्रीकी मूल से आये गुलामों की स्वतंत्रता दिवस के रूप में मनाया जाता है.
Salvador, Brazil: Nel diciassettisimo secolo, Zumbi dos Palmares, aveva lottato contro la schiavitù portoghese e chiesto uguaglianza e dignità per tutti. Il 20 novembre, era stato punito con la morte e quel giorno è celebrato come la giornata della libertà per le persone di origine africana.