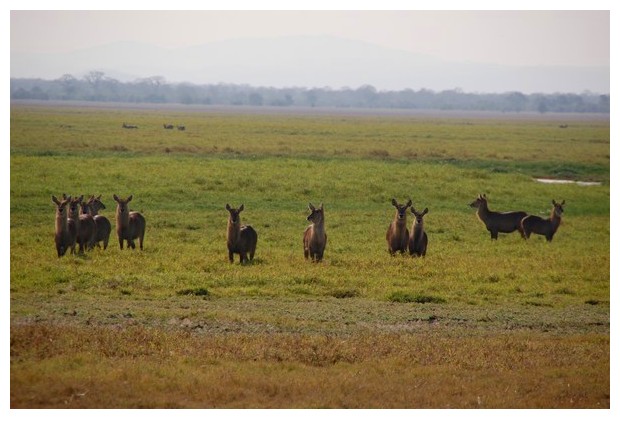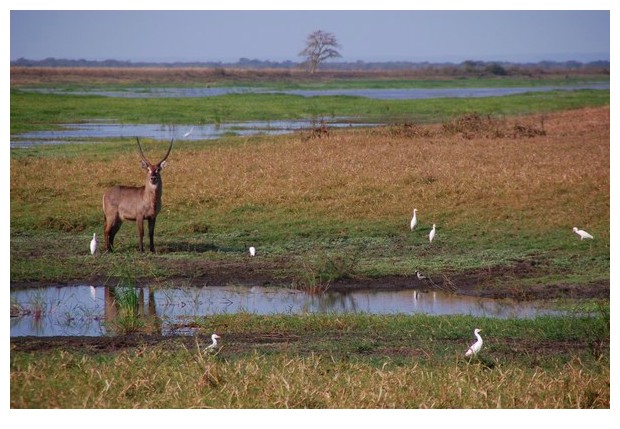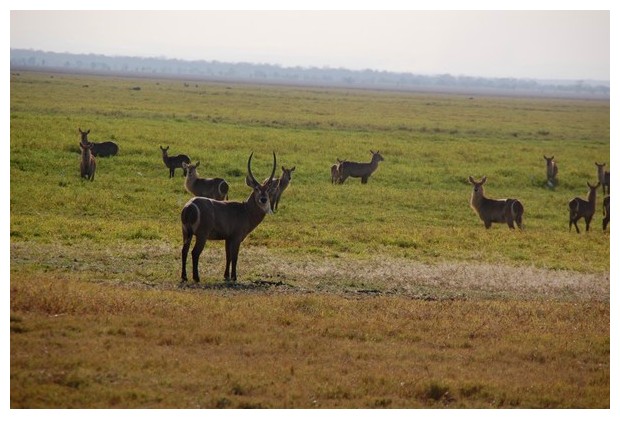 Gorongoza, Mozambique: Animals were roaming freely while we were closed inside the vehicle. Every where we passed, animals stopped to look at us! Antelopes at Gorongoza national park.
गोरोन्गोज़ा, मोज़ाम्बीकः पशु तो स्वतंत्र घूम रहे थे, गाड़ी में बंद हम लोग मानो पिंजरे में बंद थे. जहाँ से गाड़ी गुज़रती, इधर उधर घूमते पशु रुक कर देखते कि कौन सा नया जानवर आया है. गोरोन्गोज़ा राष्ट्रीय सुरक्षित वन में चौसिंगा मृग.
Gorongoza, Mozambico: Gli animali giravano liberi mentre noi eravamo chiusi dentro il veicolo. Quando passavamo un'area, tutti gli animali si fermavano per guardarci. Gli antilopi al parco nazionale di Gorongoza.