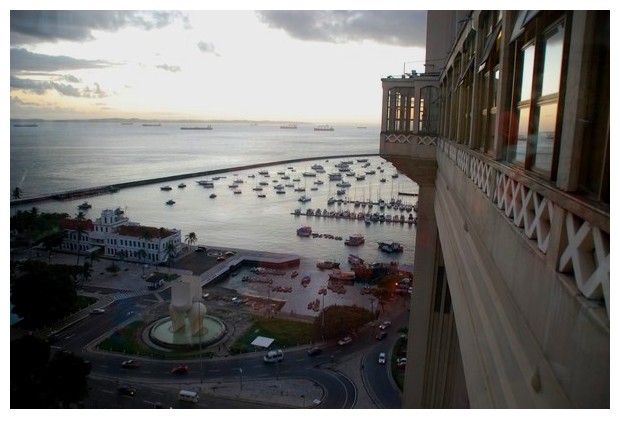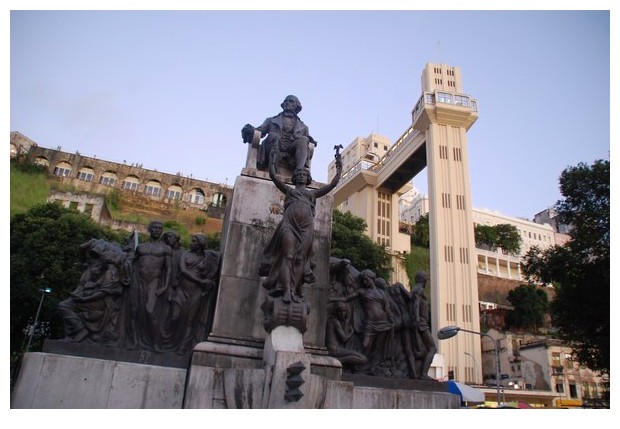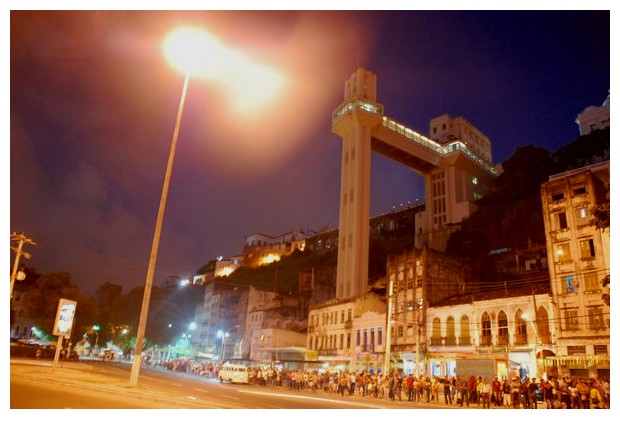 Salvador, Brazil: Old city of Salvador was built on the top of a hill. With time as the city grew, it spread to the port below and then to surrounding hills. Old city is also known as "high city" and the new part is called "low city". Coming down from old city by road is long, it is much easier to take the lift called Elevador.
साल्वादोर, ब्राज़ीलः साल्वादोर का पुराना शहर पहाड़ी पर बना था, फ़िर समय के साथ शहर फ़ैला तो नीचे बंदरगाह से होता हुआ आसपास की पहाड़ियों तक बढ़ गया. पुराने शहर को ऊँचा नगर भी कहते हैं और नये हिस्से को नीचा नगर. ऊपर से नीचे आने के लिए सड़क का रास्ता बहुत लम्बा है, इसलिए बंदरगाह के पास यह लिफ्ट लगी है जिसे वहाँ के लोग एलेवादोर कहते हैं.
Salvador, Brasile: La città vecchia di Salvador è in cima a una collina. Con il tempo, quando la città si espanse, arrivò al porto e alle colline circostanti. Per questo, la vecchia città si chiama "citta alta" e la parte nuova si chiama, "città bassa". Venire giù dalla città vecchia per strada è lungo, è più facile prendere il loro "elevador".