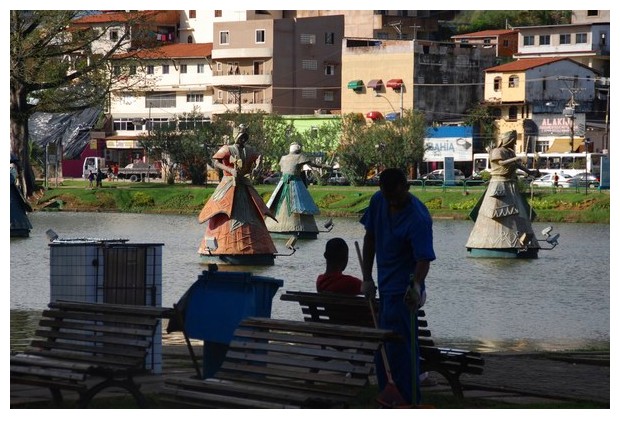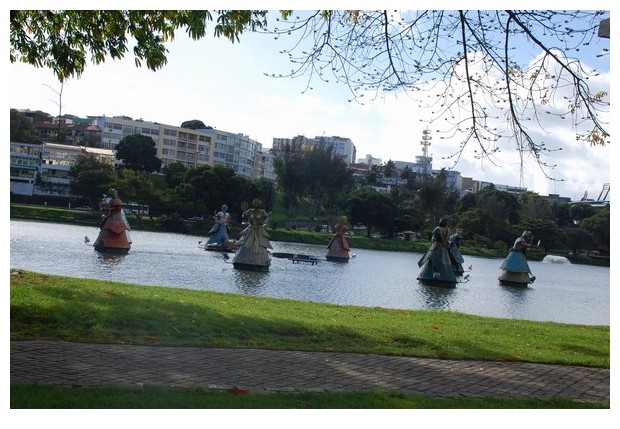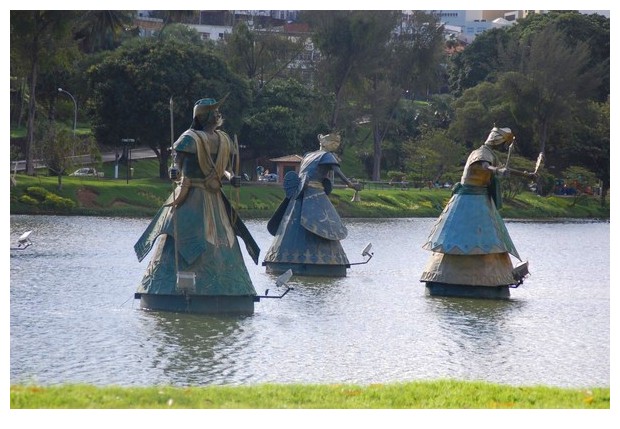 Bahia, Brazil: African gods Orisha floating in the Digue de Torrero lake in Salvador, who came here with slaves of Yoruba people from countries like Nigeria, remind me of dancing Darvish from Turkey.
बाहिया, ब्राज़ीलः साल्वादोर शहर की दिगे दे तोरेरो झील में तैरते अफ्रीकी देवता जिन्हें ओरिशा कहते हैं जो यहाँ नाइजीरिया जैसे देशों से युरोबा जाति के गुलामों के साथ आये, को देख कर मुझे तुर्की के ध्यान में मस्त चक्कर काटने वाले दरवेश याद आते हैं.
Bahia, Brasile: I dei africani "Oriscia" che galleggiano nel lago di Digue de Torrero a Salvador, sono arrivati in Brasile insieme agli schiavi Yoruba da paesi come la Nigeria, e mi fanno pensare ai darvesci danzanti della Turchia.