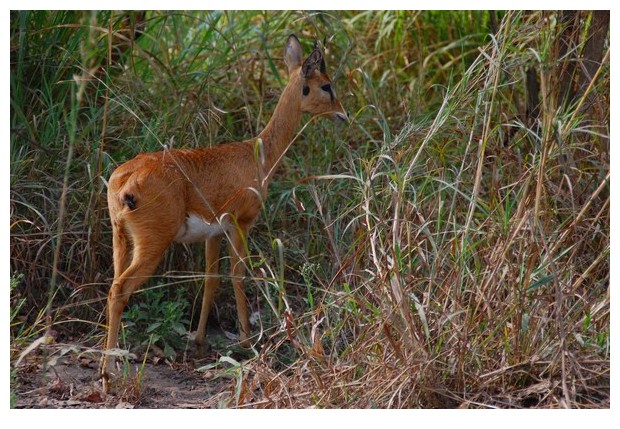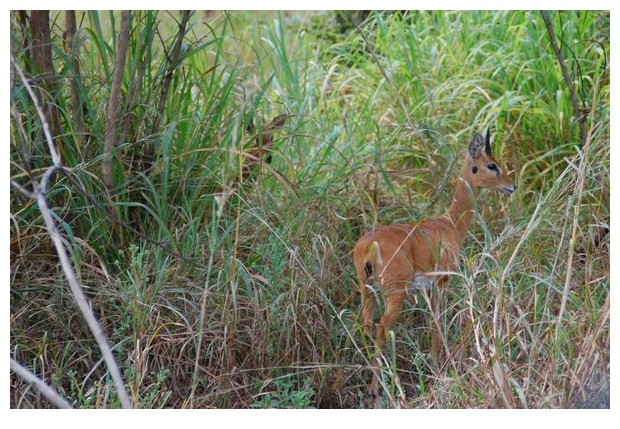 Gorongoza, Mozambique: The black line near the eyes and the black spot under the ears of the Impala females, reminded me of Indian mothers who put thick kajal in baby's eyes and then a black dot to ward off the evil eyes.
गोरोन्गोज़ा, मोज़ाम्बीकः इम्पाला मृग की मादा की आँखों के पास की काली लकीर और कान के नीचे के काला धब्बे से मुझे लगा जैसे माँ ने बच्चे की आँखों में लापरवाही से काजल खींचा हो और फ़िर बुरी नज़र से बचाने के लिए काला टीका लगा दिया हो.
Gorongoza, Mozambico: La linea nera sotto gli occhi e la macchia nera sotto le orecchie dei cervi impala, mi facevano pensare alle mamme indiane che mettono kajal negli occhi dei loro figli e poi aggiungono un puntino nero sulla faccia per proteggerli dal malocchio.