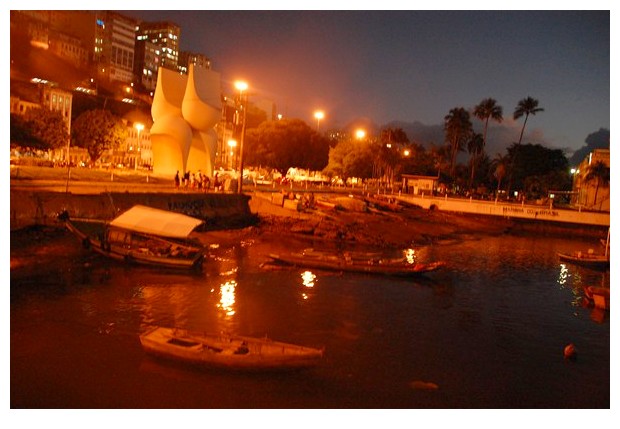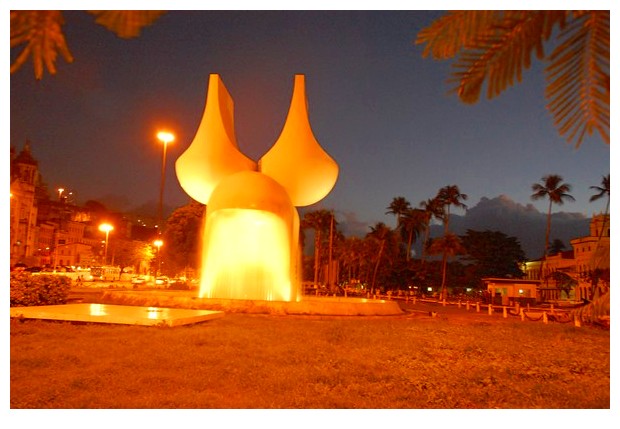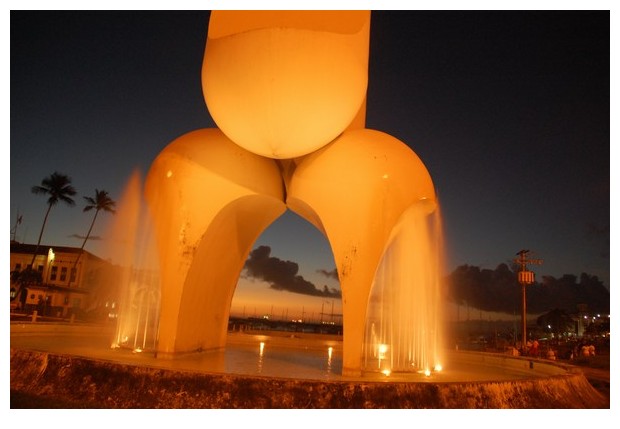 Salvador, Brazil: Near the old Mercado Modelo, where persons brought from Africa were sold as slaves, they have a new sculpture fountain by Mario Cravo, that the local call as "a banda" or "the butt".
साल्वादोर, ब्राज़ीलः पुरानी मेरकादो मोदेलो जहाँ कभी अफ्रीकी गुलामों की नीलामी होती थी, के पास शिल्पकार मारियो क्रावो ने नया फुव्वारा बनाया है जिसे वहाँ के लोग प्यार से "बुँडा" कहते है, यानि नितम्ब.
Salvador, Brasile: Vicino al vecchio mercado modelo, dove una volta si vendevano come schiavi le persone portate dall'Africa, hanno messo una scultura fontana di Mario Cravo, che i locali chiamano "a banda" o "Le chiappe".