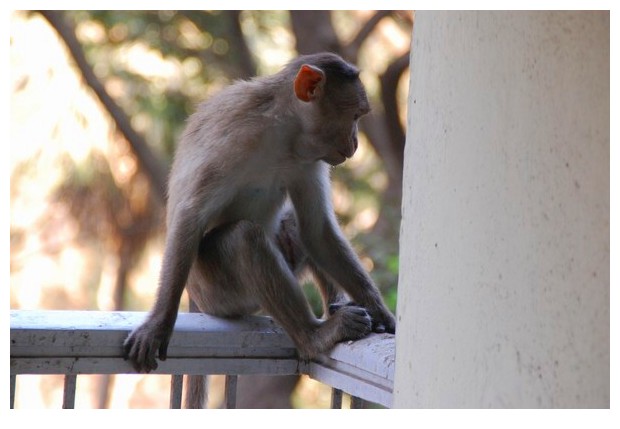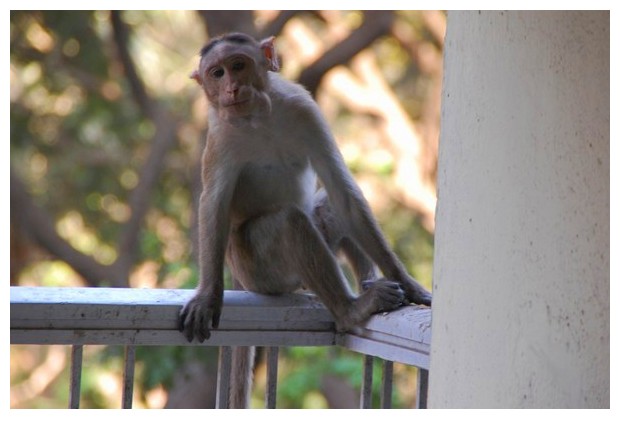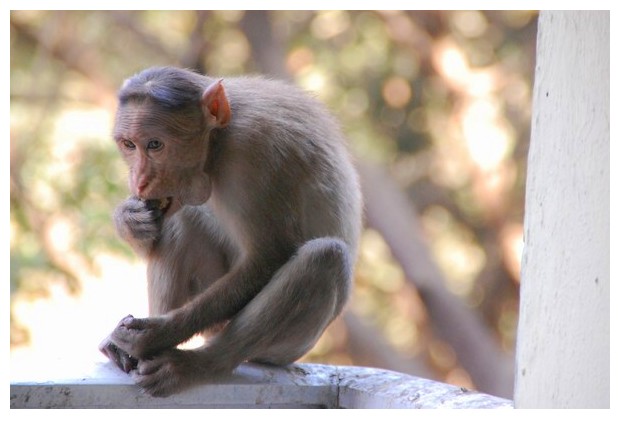 Bombay, India: While the monkey was sitting on the balcony, looking around for things to eat, I was thinking how your profession changes the way you look at others, because I was looking at the tumour on his mandible and wondering what it could be?
मुम्बई, भारतः बंदर बालकनी पर बैठा आसपास देख रहा था कि खाने को क्या है, तब मुझे लगा कि पेशे से नज़र कितनी बदल जाती है, क्योंकि मेरा ध्यान उसके गाल पर बढ़ते हुए ट्यूमर पर थी और सोच रहा कि क्या बीमारी हो सकती है?
Mumbai, India: Mentre la scimmia era seduta sulla ringhiera del balcone e guardava intorno in cerca di cose da mangiare, pensavo come le nostre professioni cambiano il nostro modo di guardare il mondo, perché guardavo il tumore sulla sua mandibola e mi chiedevo cosa poteva essere?