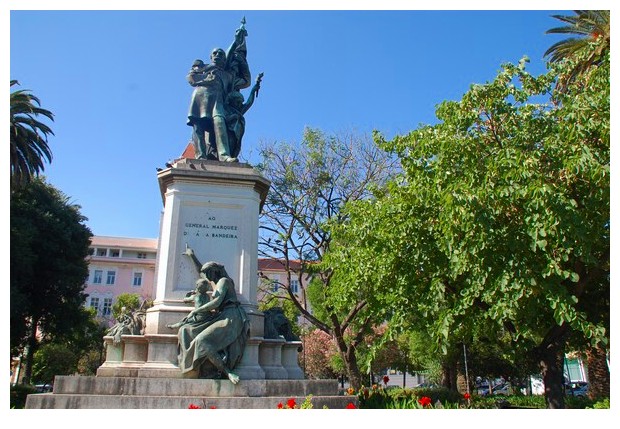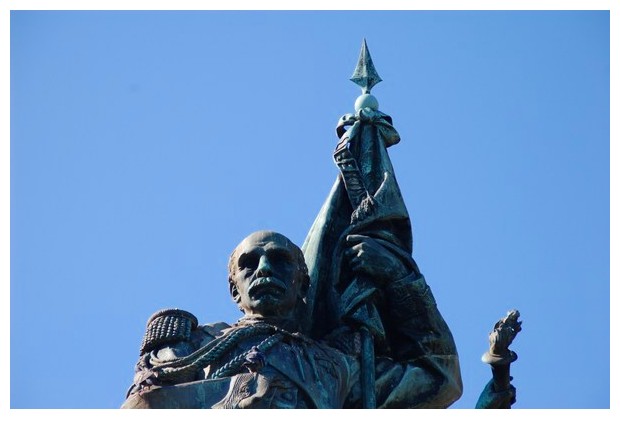 Lisbon, Portugal: General Bandeira helped conquer Brazil for the Portuguese empire, and there are some Brazilian cities that still carry his name. But in the old city of Lisboa (Lisbon), the shine of the old empire is now wearing thin, like the dead or sleeping lion in the Bandeira monument.
लिसबन, पोर्तगालः जनरल बनदेईरा ने पुर्तगाली साम्राज्य को ब्राज़ील में फ़ैलाया, उनके नाम से ब्राज़ील में कई शहर भी हैं, लेकिन आज के लिसबोआ (लिसबन) के पुराने भाग में लगता है कि पुराने साम्राज्य की समृद्धी अब फीकी पड़ रही है. जनरल के सम्मान में बने इस स्मारक के सोये या मरे हुए शेर की तरह.
Lisbona, Portogallo: Il Generale Bandeira aveva aiutato la conquista del Brasile e ancora oggi, diverse città brasiliane portano il suo nome. Ma oggi nella vecchia città di Lisboa (Lisbona) la luce del vecchio impero sembra un po' fiacca, come il leone morente o addormentato del monumento al generale Bandeira.