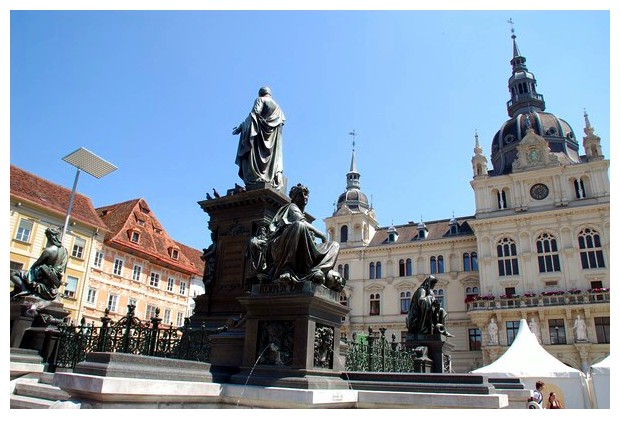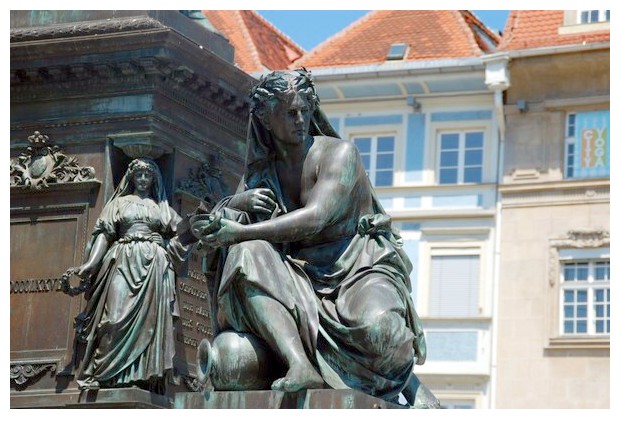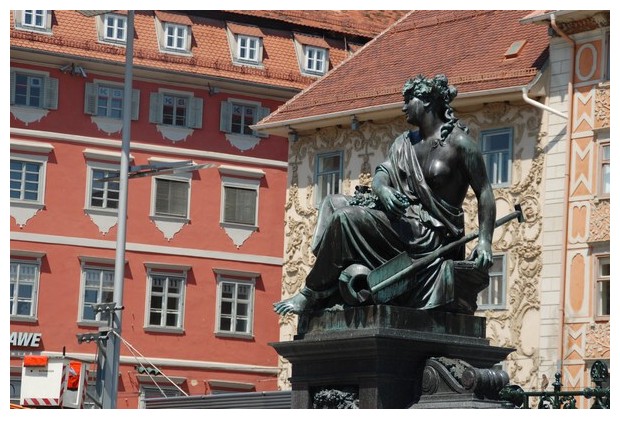 Graz, Austria: City centre has a group of statues with an old man in the middle and four women on the four corners. The statue of one of the women made me curious. She has a boat paddle or a spade next to her, I could not decide between the two. What do you think?
ग्राज़, ओस्ट्रियाः शहर के केंद्र में यह स्मारक बना है जिसमें बीच में एक वृद्ध पुरुष है और चारों कोनों पर बैठी युवतियाँ. उन युवतियों में से एक युवती का पास रखा यह चप्पू है या फ़ावड़ा, यानि वह नाव वाली है या मज़दूर, यह फैसला मैं नहीं कर पाया. आप की क्या राय है?
Graz, Austria: Il centro della città ha 5 statue, un vecchio in centro e quattro donne ai quattro angoli. La statua di una delle donne mi ha incuriosito, perché ha un remo o un badile vicino a sè e non riesco a decidere cosa sia. Voi cosa ne pensate?