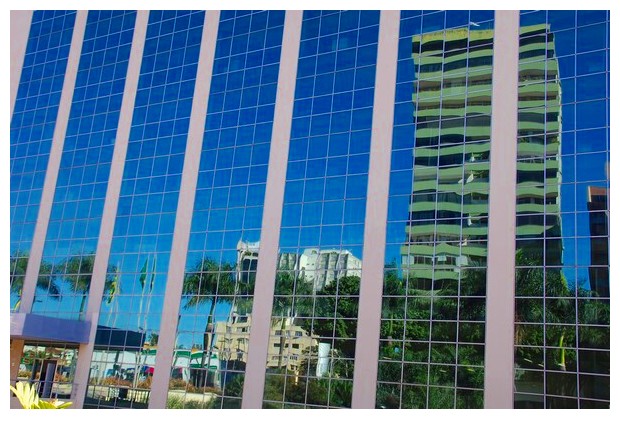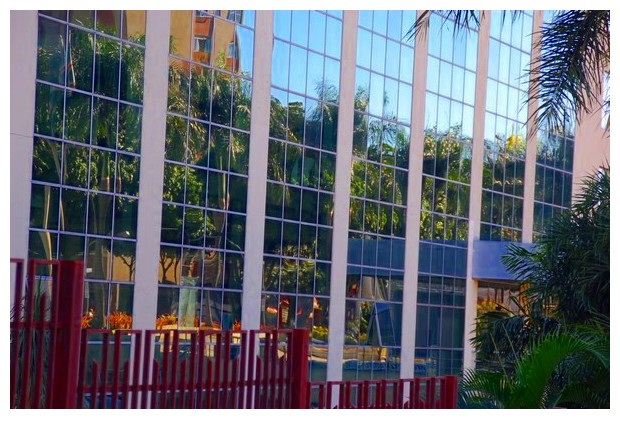 Goiania, Brazil: Modern skyscrappers covered with glass are like vertical lakes reflecting the world around them. Greetings for Independence day of India.
गोयानिया, ब्राज़ीलः गगनचुम्बी शीशे से ढके भवन झीलों की तरह लगते हैं जिनसे महाभारत के उस भवन की याद आती है जहाँ फर्श कहाँ और पानी कहाँ था, इसका पता नहीं चलता था. सबको भारत के स्वतंत्रता दिवस की शुभकामनाएँ.
Goiania, Brasile: i grattacieli moderni coperti da specchi sembrano dei laghi in verticale che riflettono il mondo intorno a essi. Auguri per il giorno dell'indipendenza dell'India.