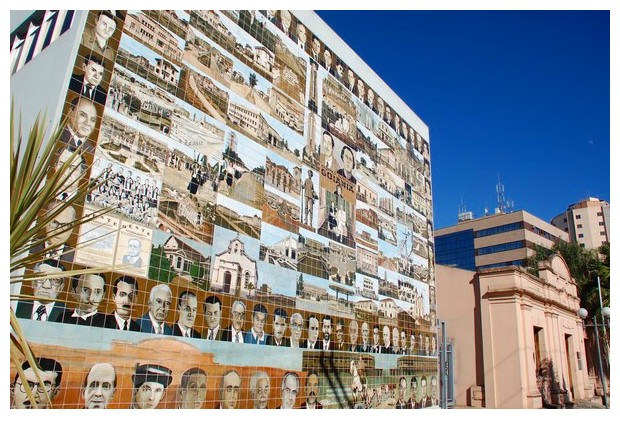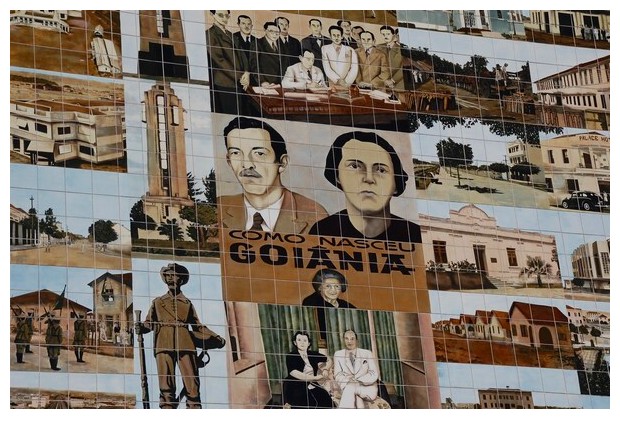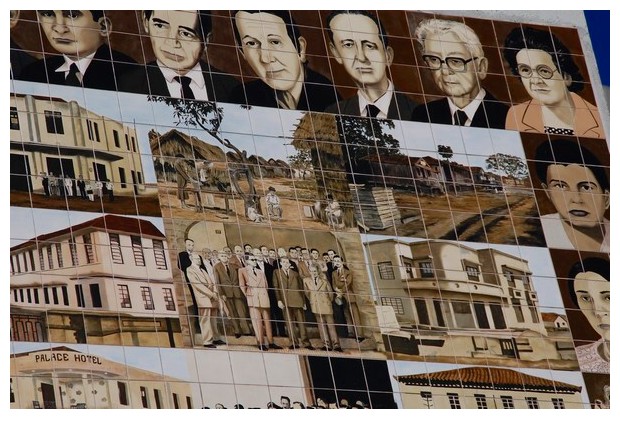 Goiania, Brazil: Like most cities of modern Brazil, even Goiania does not have much history. Still I liked their "wall of history" showing the old city and its builders in the tiles on the wall.
गोयानिया, ब्राज़ीलः आधुनिक ब्राज़ील के अधिकतर शहरों की तरह, गोयानिया का इतिहास भी बहुत पुराना नहीं और मेरे विचार में शहर में सौ साल से पुराना कुछ नहीं होगा. फ़िर भी मुझे उनकी यह "इतिहास की दीवार" अच्छी लगी जिसमें शहर बनने और बनाने वालों की टाईल्स से दिखाया गया है.
Goiania, Brasile: Come la maggior parte delle città del moderno Brasile, anche Goiania non ha una lunga storia. Ciò nonostante, mi è piaciuto il loro "Muro della Storia" che presenta piastrelle con la vecchia città e i costruttori della moderna città.