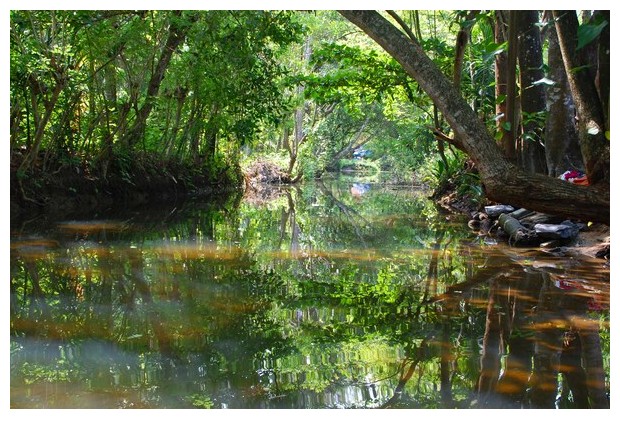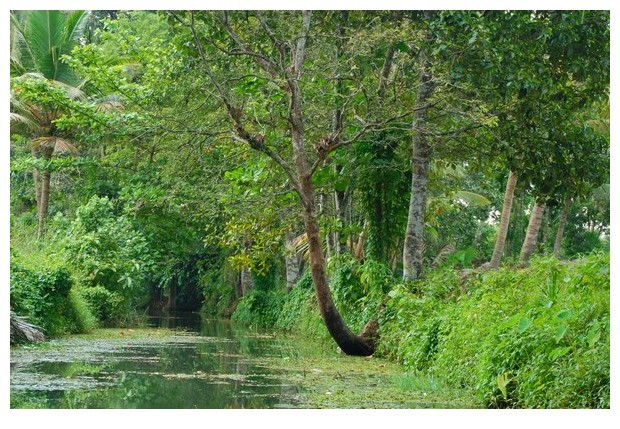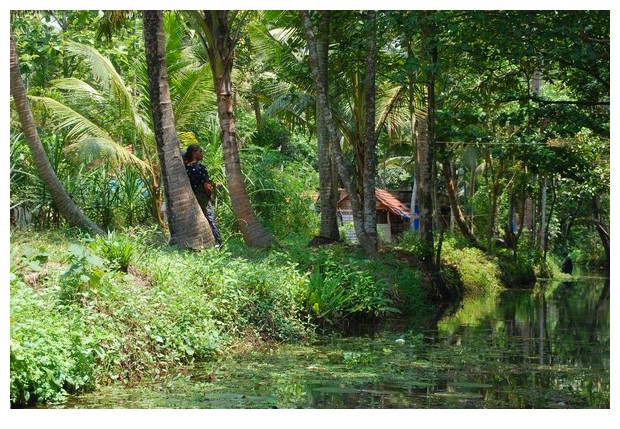 Voikkam, Kerala, India: Kerala, with its many rivers and lakes, is well known for the canals called backwaters. The village lives revolve around these canals surrounded by greenery. A boat ride in backwaters, made me think of Venice.
वायकम, केरल, भारतः नदियों और झीलों का प्रदेश केरल के गाँव अपनी नहरों के लिए विख्यात है. हरियाली से घिरी इन नहरों के आसपास ही गाँवों के सारा जीवन घूमता है. नाव में एक नहर की यात्रा की तो वेनिस की नहरें याद आ गयीं.
Voikkam, Kerala, India: Kerala con i suoi diversi fiumi e laghi, è conosciuto per i suoi canali chiamati backwaters. Le vite dei villaggi girano intorno a questi canali, circondati dal verde. Un giro in una barca in un canale, mi aveva fatto pensare ai canali di Venezia.