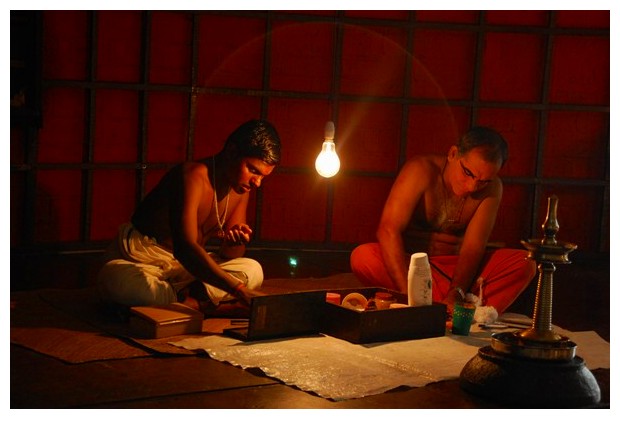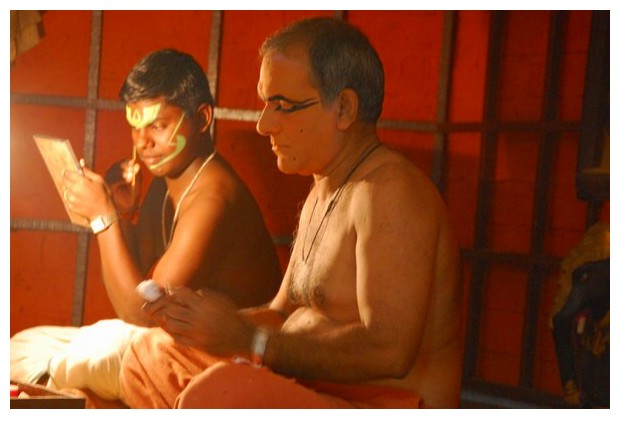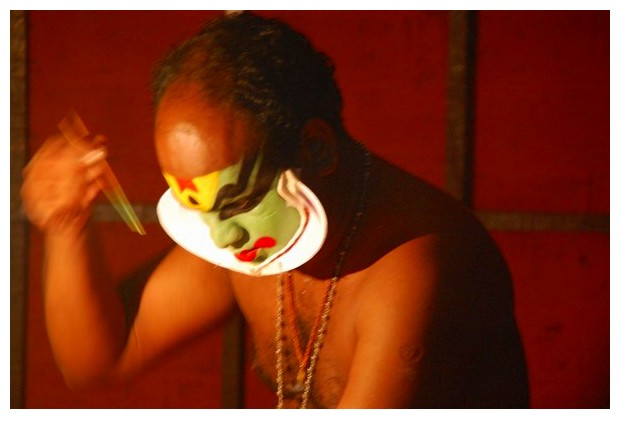 India, Kochi: Traditionally, only men can dance in Kathakkali and the makeup is done using natural colours. However, you need lot of patience to do the makeup for Kathakkali.
भारत, कोछीः परम्परागत कथक्कली नृत्य में केवल पुरुष नाचते हैं और नृत्य के श्रृंगार के लिए प्राकृतिक रंगों का प्रयोग होता है. इस श्रृंगार के लिए बहुत धैर्य की आवश्यकता होती है.
India, Cochin: Tradizionalmente, solo uomini possono danzare Kathakkali e per il trucco si usano soltanto i colori naturali. Inoltre, ci vuole una grande pazienza per truccarsi e preprarsi per Kathakkali.