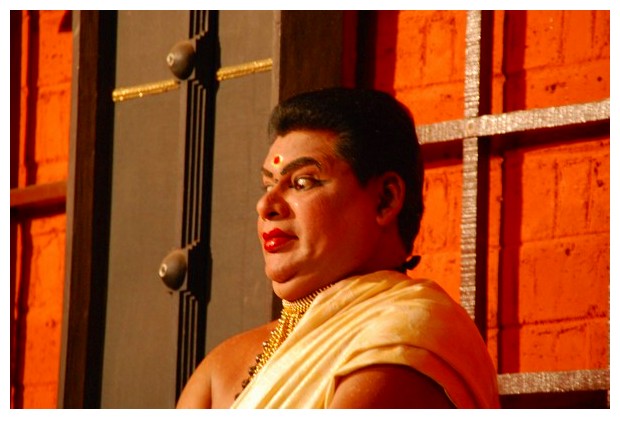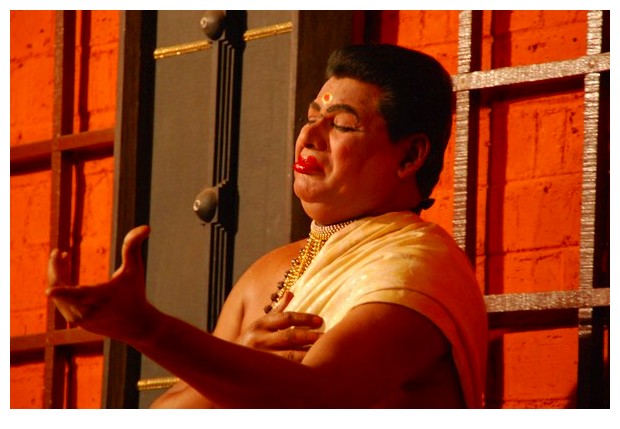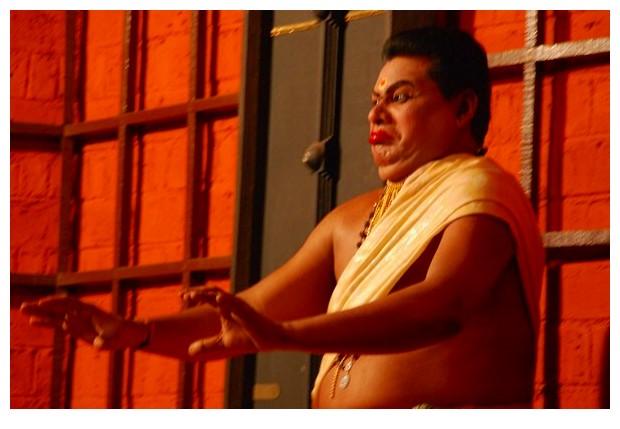 India, Kochi: Kathakkali dance includes five kinds of arts - literature, music, painting, acting and dance. The hand and finger movements of the dancers compose a complex language similar to the sign language used by deaf persons. The facial expressions need to express nine emotions - getting dressed, laughter, pity, anger, courage, fear, disgust, wonder and tranquillity. Today's images present three of these emotions.
भारत, कोछीः कथक्कली नृत्य में पाँच कलाओं का मिश्रण है - साहित्य, संगीत, चित्रकला, नाट्यकला एवं नृत्यकला. नर्तक अपने हाथों और उँगलियों की मुद्राओं से वैसे ही बात व्यक्त करते हैं जिस तरह गूँगे लोगों की मुद्रा भाषा होती है. चेहरे के भावों से नवरस यानि नौ भावों को व्यक्त करते हैं - श्रृंगारम्, हास्यम्, करुणम्, रौद्रम्, वीरम्, भयम्, वीभत्सम्, अदभुतम् तथा शांतम्. आज की तस्वीरों में नवरसम् के ही तीन भाव हैं.
India, Cochin: La danza Kathakkali richiede conoscenza di 5 arti - letteratura, musica, pittura, dramma e danza. Il movimento delle mani e delle dita dei danzatori esprime un linguaggio complesso simile al linguaggio dei segni usato dalle persone sorde. Le espressioni della faccia devono esprimere nove emozioni - truccarsi, ridere, avere pietà, essere arrabbiati, coraggiosi, avere paura, sentire disgusto, meravigliati e calmi. Le foto di oggi presentano tre di queste emozioni.