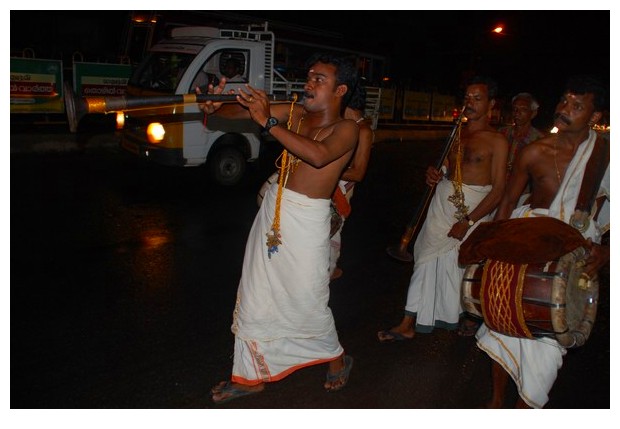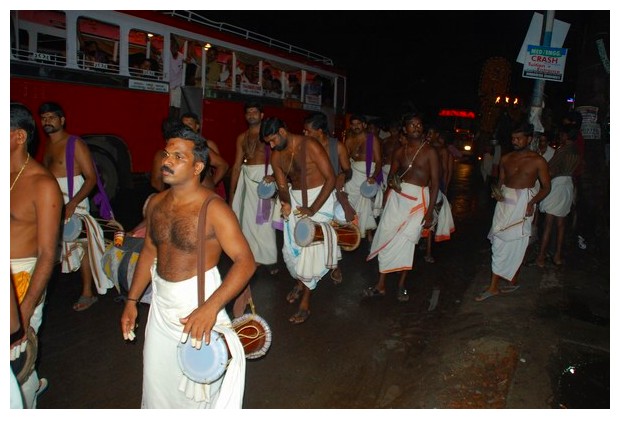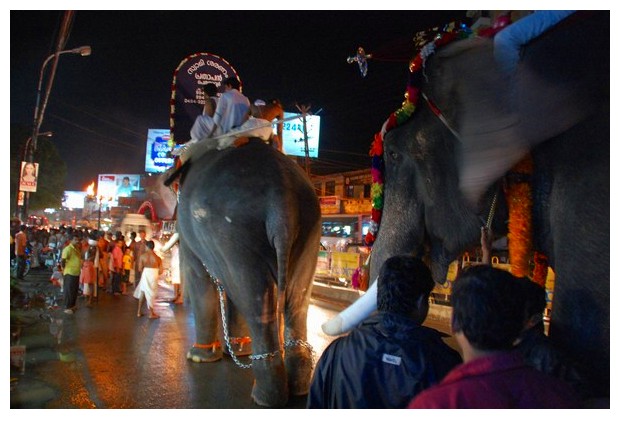 India, Kochi: I had gone to Kochi to visit a project dealing with mental illness. One evening, when we were coming back, I saw this temple procession with elephants and strange music instruments.
भारत, कोच्चीः कोच्ची में मानसिक रोगों से सम्बंधित काम से गया था, रात को देर से काम समाप्त कर लौट रहे थे जब अचानक सड़क पर यह जलूस दिखा. सजे हुए हाथी, सफेद लुँगियाँ पहने माथे पर टीका लगाये संगीतकार. केरल में इस बार लुँगी पहनने को ध्यान से देखा, कैसे उसका एक किनारा उठा कर संभ्रांत लोग चलते हैं, कैसे गर्मी हो तो ऊपर उठा कर टांगों को हवा दें, कैसे उसे टांगों के बीच में घुमा लें. मैंने भी लंगी खरीदी और मित्रों से उसे पहनने के तरीके सीखे.
India, Cochin: Ero andato a Cochin per visitare un progetto legato alle malattie mentali. Una sera mentre tornavamo, ho visto questa processione di un tempio, con elefanti e qualche strano strumento musicale.