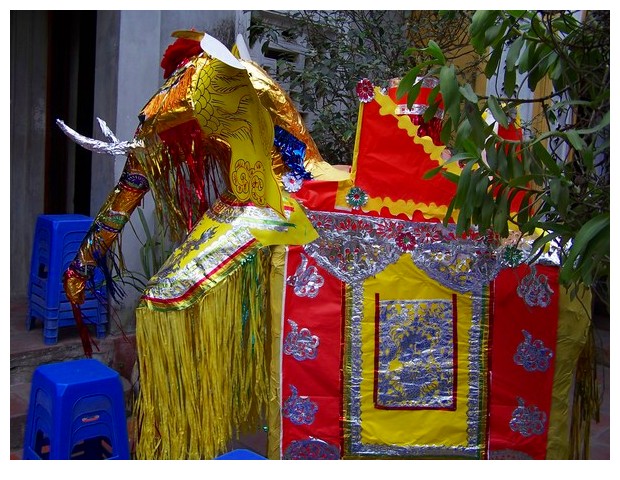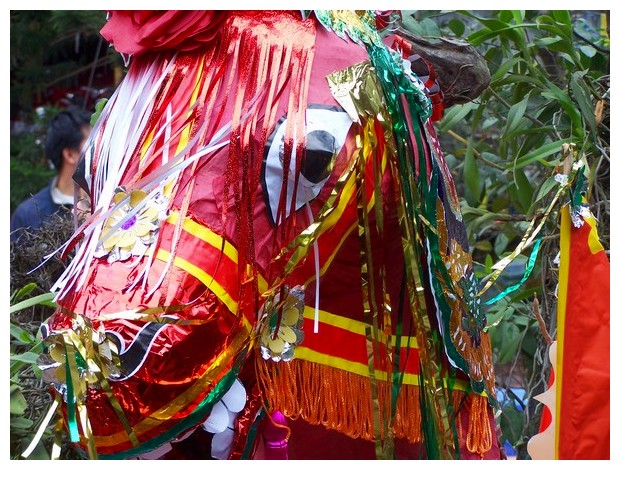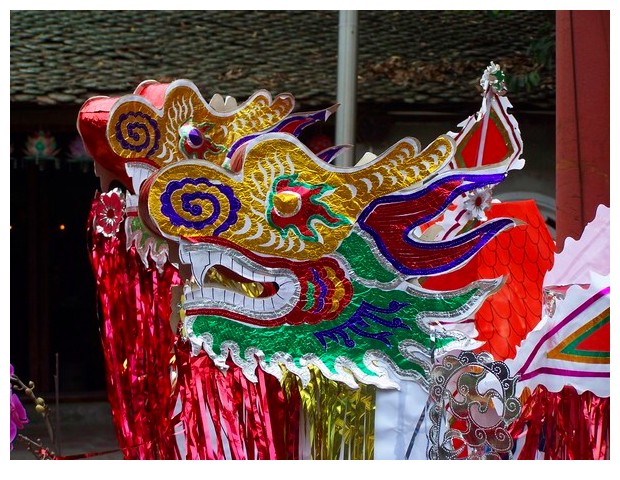 Vietnam: The term "paper tiger" refers to persons who seem courageous from outside, but who do not have any real strength. However, these images are not about them, these are of "real" paper animals such as horse, elephant and dragon, that are offered to ancestors in Buddhist temples in Vietnam.
वियतनाम, हानोईः कागज़ी शेर का अर्थ हुआ बाहर से साहसवान पर भीतर से डरपोक. लेकिन आज की तस्वीरों का साहस या भय से कोई सम्बंध नहीं, यह तो सचमुच के कागज़ के पशुओं के पुतलों के बारे में है जिन्हें वियतनाम में मंदिरों में पूर्वजों को चढ़ाया जाता है. इन तस्वीरों में हाथी, घोड़े तथा ड्रेगन को पहचान सकते हैं.
Vietnam: Il termine "Tigre di carta" è usato per persone di persone che sembrano invincibili ma che non hanno nessuna forza reale. Le immagini di oggi non hanno niente a che fare con quelle tigri, e riguardano le "reali" animali di carta (cavallo, elefante, dragone) che si offrono agli antenati nei templi buddisti in Vietnam.