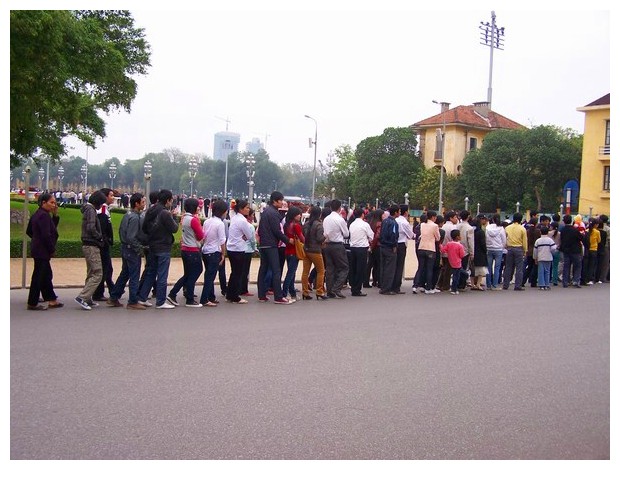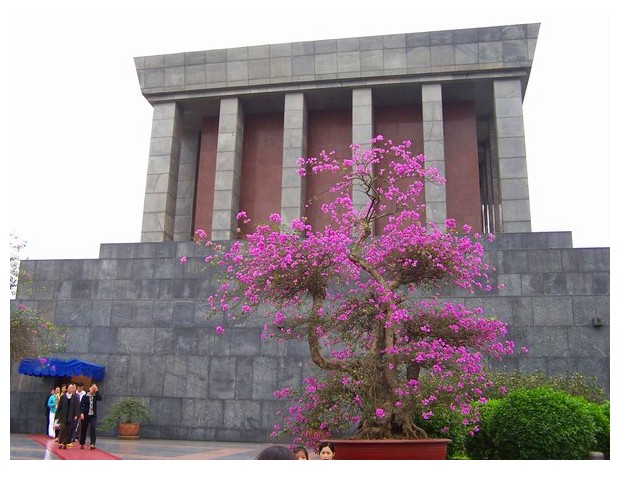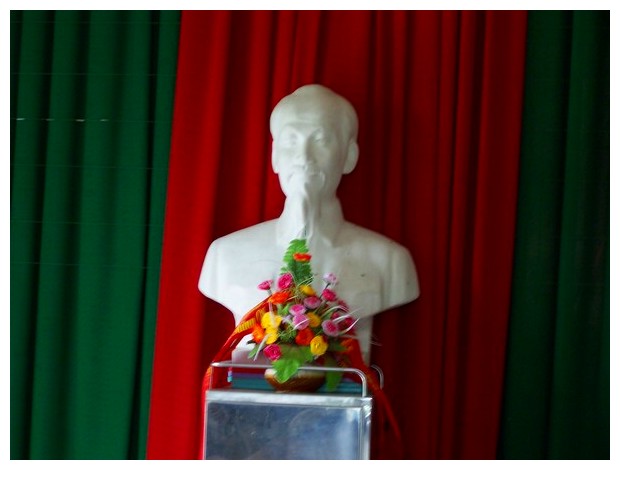 The most venerated god in Vietnam is Ho Chi Minh, who was a leader of the communist party and country's prime minister for some years and then president, during the years of war with USA. The queues in front of his tomb are never ending. Vigilant soldiers make sure that you stand straight, are dressed decently, don't put hands in your pockets, take off your cap, don't take pictures, don't talk, etc. when you go in to pay respects to the leader's body. His statues can be seen in all public offices and schools, etc.
वियतनाम के सबसे बड़े पूजनीय देवता का नाम है हो ची मिन्ह, जो वियतनाम की कम्युनिस्ट पार्टी के नेता तथा पहले देश के प्रधानमंत्री बने और फ़िर राष्ट्रपति और जिन्होंने अमरीका से युद्ध किया. उनके मकबरे के सामने इतनी लम्बी कतारें लगती हैं कि किसी मंदिर में नहीं लगती. मकबरे में उनका शरीर संभाल कर रखा गया है, जहाँ तस्वीर नहीं खींच सकते. सिपाहियों से भरा मकबरा है जहाँ जेब में हाथ रखना, सीधा न खड़े होना, बातें करना, टोपी पहनना सब पर कड़ी नज़र रखी जाती है. उनकी मूर्तियाँ हर दफ़्तर, स्कूल में दिखती हैं.
Il dio più venerato del Vietnam si chiama Ho Chi Minh, presidente del partito comunista e capo del governo vietnamita durante gli anni di guerra con l'America. Le file davanti al suo mausoleo sono interminabili. I soldati che controllano i visitatori assicurano che essi siano vestiti degnamente, che non si mettono le mani nelle tasche, che tolgono il cappello, che non parlano, che non fotografano, ecc. davanti al corpo imbalsamato del loro massimo leader. Le sue statue sono presenti in tutti uffici publici, scuole, ecc.