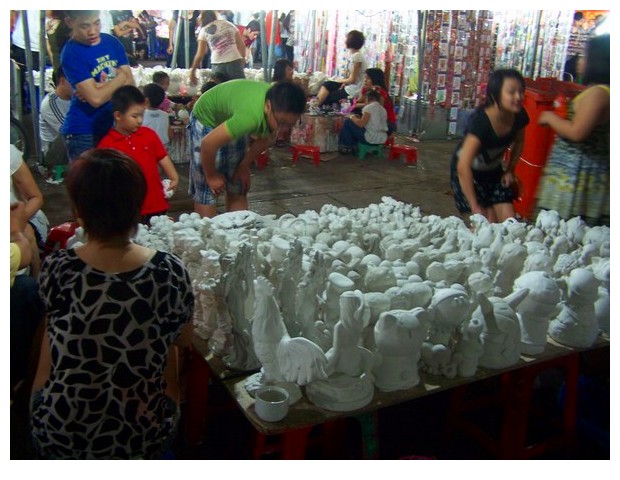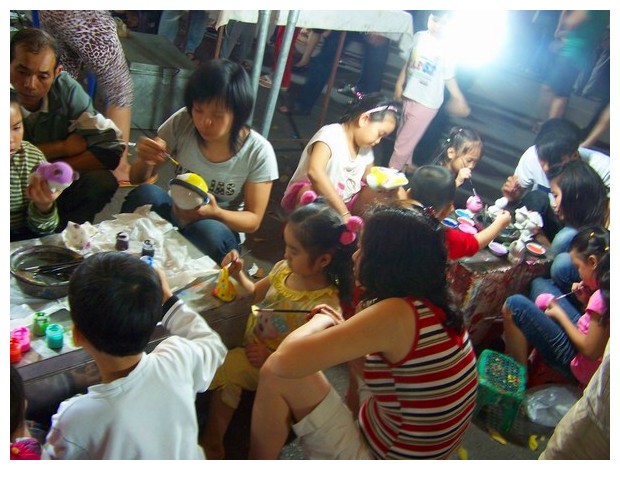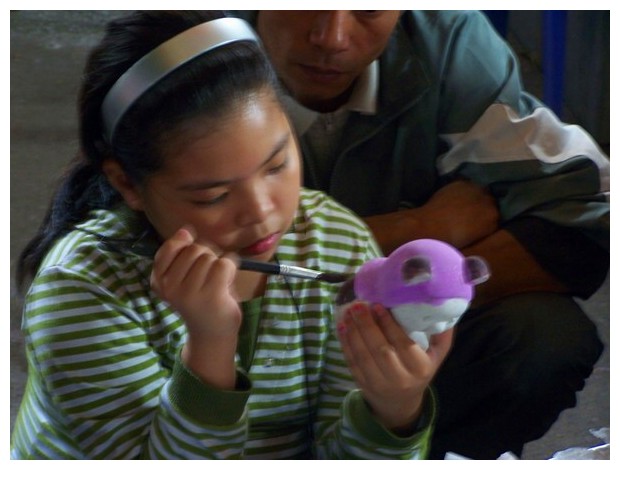 Vietnam: In several places in Hanoi I saw roadside shops selling white statues. They also provided some low tables, stools, colours and brushes, where children sat, colouring their own statues. Such shops were always crowded. I like the idea of colouring my own statue, it will be more precious for me.
वियतनामः हानोई में कई जगह सड़क के किनारे दुकाने देखीं जहाँ सफ़ेद मूर्तियाँ बिकती थीं, साथ ही ब्रश, रंग, मेज़ और स्टूल देते, जहाँ बैठ कर छोटे बच्चे, अपनी अपनी मूर्तियों को अपने मन पंसद रंगो से रंग रहे होते. बहुत भीड़ थी इन दुकानों पर. मेरे विचार में खरीदे रंगीन खिलौने से अपने हाथ से रंगा खिलौना, बच्चों को अधिक प्रिय होगा.
Vietnam: In diversi mercati di Hanoi ho visto negozi che vendevano statue bianche, e fornivano colori, pennarelli, tavolini, sgabelli. Così i bimbi stavano li, ognuno per colorare la propria statua. Mi piace l'idea di colorare la mia statua, sarà più preziosa per me!