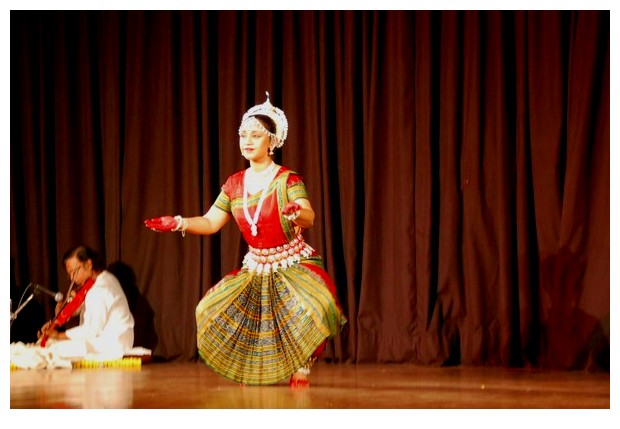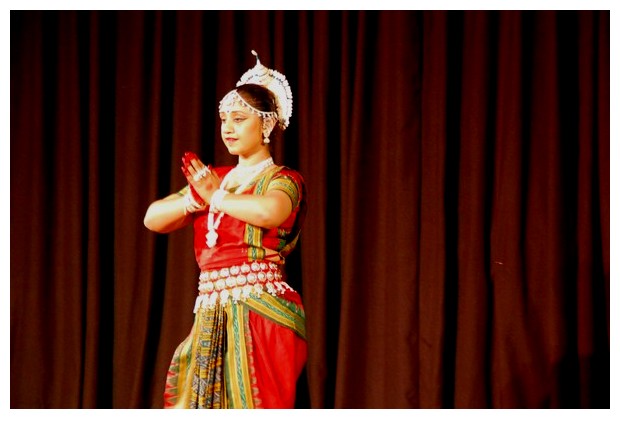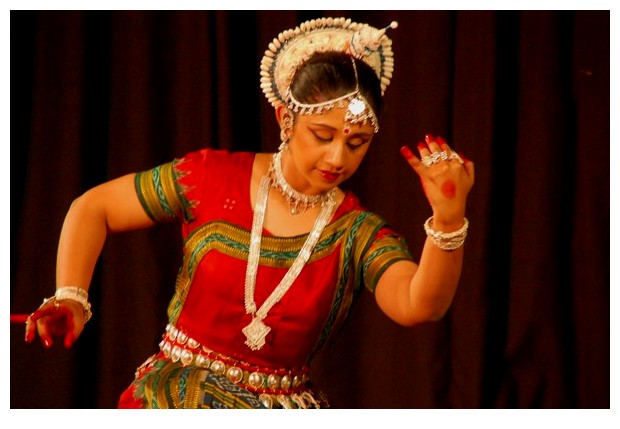 Delhi, India: Among the classical Indian dances, my favourite is Odissi. Last year I had an opportunity to watch a recital by Ms.
Aadya Kaktikar
. these pictures are from that recital. Ms. Kaktikar is a disciple of Ms.
Madhumita Raut
at the
Mayadhar Raut school
.
दिल्ली, भारतः भारत के शास्त्रीय नृत्यों में, ओड़िसी मुझे सबसे प्रिय है. पिछले वर्ष दिल्ली में
आद्या काकटिकर
का नृत्य देखने का मौका मिला जिसकी कुछ तस्वीरें प्रस्तुत हैं. सुश्री आद्या, दिल्ली के
मायाधर राउत ओड़िसी विद्यालय
में
सुश्री मधुमिता राउत
की शिष्या हैं.
Delhi, India: Tra tutte le danze classiche dell'India, amo di più la danza Odissi. Anno scorso, ho avuto l'opportunità di guardare un performance di
Aadya Kaktikar
. Qui presento alcune immagini da questo performance. Sig.na Kaktikar studia la danza da sig.na
Madhumita Raut
presso la
scuola Mayadhar Raut
a Delhi.