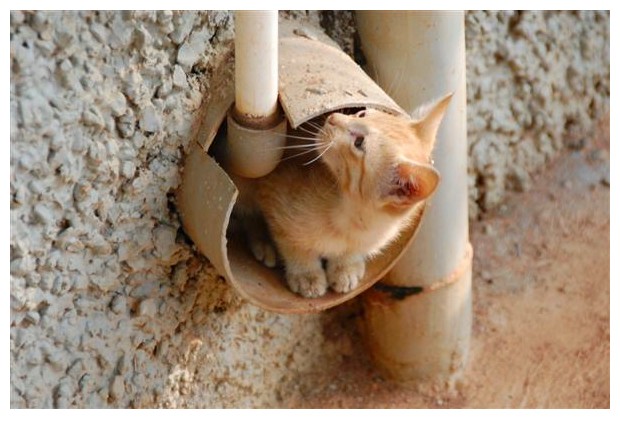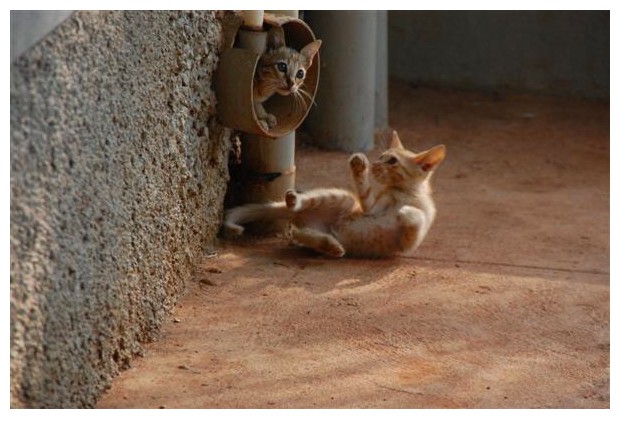 Mysore, India: Kittens were hidden inside a drain pipe, some times they would fall down, some times they fought with each other playfully. However, when I tried to go near, they retreated inside the pipe.
मैसूर, भारतः बिल्ली के छोटे छोटे बच्चे, एक पाईप में अंदर घुसे थे, कभी बाहर गिरते, कभी एक दूसरे से छीना झपटी करते, पर मैंने करीब जाने की कोशिश की तो, डर के मारे पाईप में दुबक गये.
Mysore, India: I gattini erano nascosti dentro un tubo di scarico, qualche volta cadevano fuori, litigavano e scherzavano tra di loro, ma quando ho cercato di avvicinarli si sono ritirati dentro il tubo.