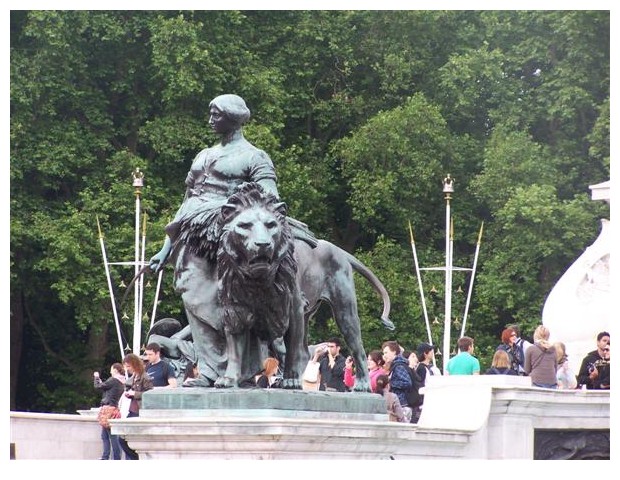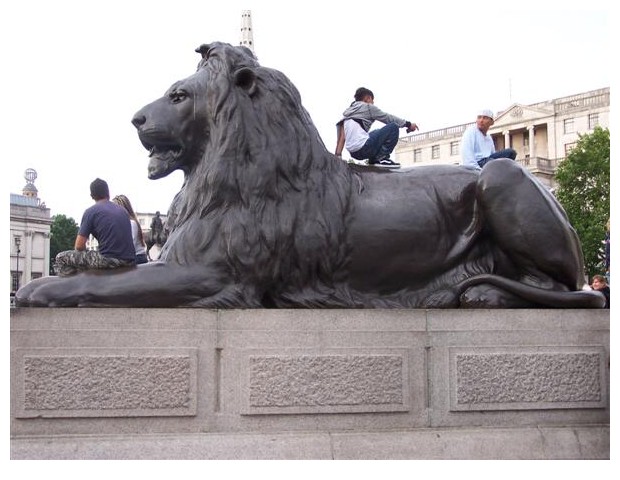 लंदन, ईग्लैंडः जब अँग्रेज साम्राज्यवाद के शिखर पर थे तब कहते थे कि अँग्रेजी साम्राज्य में सूरज कभी नहीं डूबता. आज यह पत्थर के शेर उसी ताकत की कहानी सुनाते हैं.
London, United Kingdom: At its highest moment, it was said that sun never sets in the British empire. These lion statues tell the story of that power.

Londra, Regno Unito: Al suo apice, si diceva che il sole non tramontava mai nell'impero inglese. Le statue dei leoni raccontano la storia di quel potere.