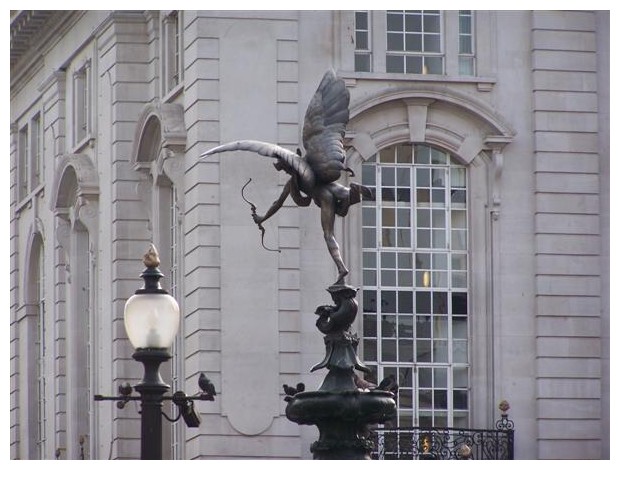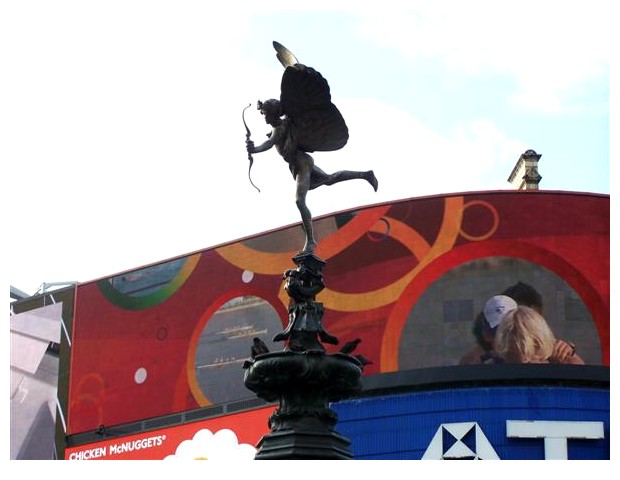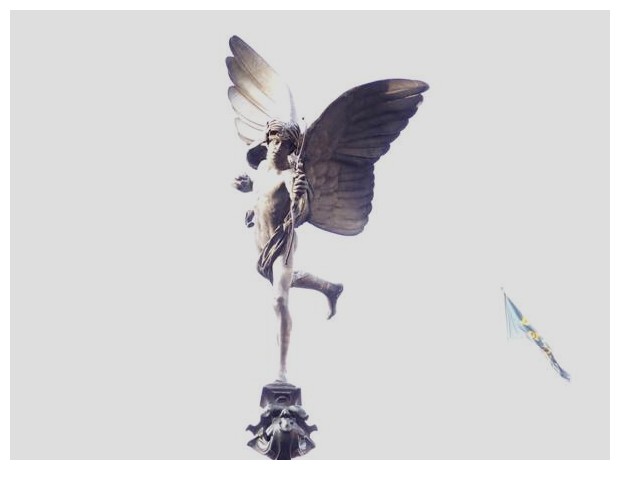 लंदन की पिकाडिल्ली सर्कस में लगी इरोज़ की मूर्ती को देख कर हमेशा मन में कामदेव की छवि उभरती है. 1893 में बना यह फुव्हारा, द्वितीय महायुद्ध के बाद पिकीडिल्ली सर्कस के मध्य से हटा कर एक किनारे पर कर दिया गया था.
The Eros statue in the Piccadilly circus in London, always makes me think of Kamdev, a god from Indian mythology. The fountain built in 1893, was shifted after the second worldwar from the centre of the square to its present position.

La statua di Eros nella piazza di Piccadilly circus a Londra, mi fa pensare a Kamdev, un dio dalla mitologia indiana. La fontana costruita nel 1893, fu spostata dopo la seconda guerra mondiale, dal centro della piazza alla sua attuale posizione.

___________________