माईकोनोस, ग्रीसः शाहरुख खान और रानी मुखर्जी को "चलते चलते" में माईकोनोस में गाना गाते देखा था, बहुत अच्छा लगा था. जब एथेंस में सोच रहे थे कि कहाँ जाया जाये तो वही गाना याद आ गया था और हम लोग माईकोनोस द्वीप देखने चल पड़े थे. जाने अनजाने में जाने कितनी बातों में इस तरह हिंदी फ़िल्मों का प्रभाव हमारे ऊपर पड़ता है!
Myknos, Greece: I had seen Chalte Chalte, a Hindi film, in which well known Bollywood actors Shahrukh Khan & Rani Mukherjee were shown singing a song in Mykonos. In Greece, when we were deciding about places to visit, the decision to go to Mykonos was influenced by that song. In so many ways, films influence our decisions of daily life.
Mikonos, Grecia: Avevo visto gli attori di Bollywood, Shahrukh Khan e Rani Mukherjee in un film, dove loro cantavano una canzone a Mikonos. Quando eravamo in Grecia e dovevamo decidere dove andare, la decisione di visitare Mikonos fu influenzata da quella canzone. Penso che i film influiscono sulle decisioni della nostra vita quotidiana in maniera inconsapevole.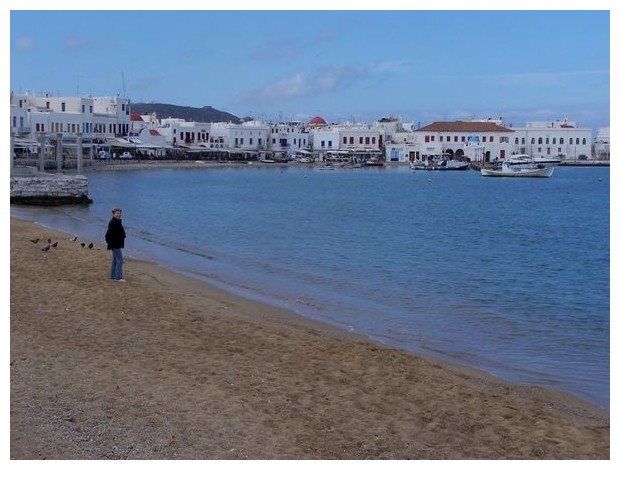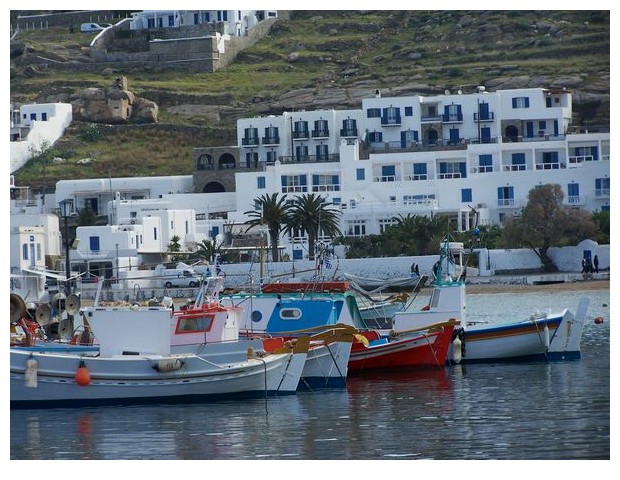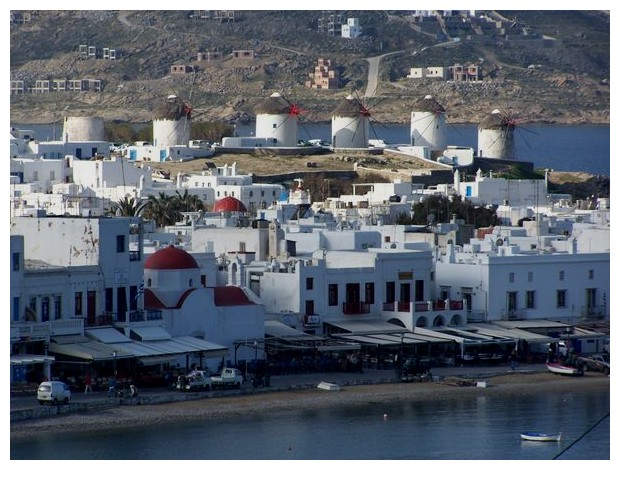 __________