बोलोनिया, इटलीः यहाँ के नगरपालिका कला संग्रहालय में रखी जोर्जो कियेनार्क द्वारा बनायी इस मूर्ती को सन 1893 में सर्वश्रेष्ठ शिल्प का पुरस्कार मिला था. पानी में पायी जाने वाली साँप जैसी दिखने वाली सर्पमीन से मुझे डर सा लगता है. इस मूर्ती में बच्चे के चेहरे का भाव बहुत सुंदर है.
Bologna, Italy: The statue of boy with the eel by Giogio Kienerk in Bologna's municple art collection museum had received the award for best sculpture in 1893. I am a little afraid of eels, that are fish but look like snakes. I love the child's expression in this statue.
Bologna, Italia: La statua del ragazzo con l'anguilla è dello scultore toscano Giorgio Kienerk ed è esposta nella collezione comunale di Bologna in Piazza Maggiore. Aveva ricevuto il premio per la migliore scultura nel 1893. Anguille mi fanno un po' di paura, comunque mi piace molto l'espressione sulla faccia del ragazzo di questa statua.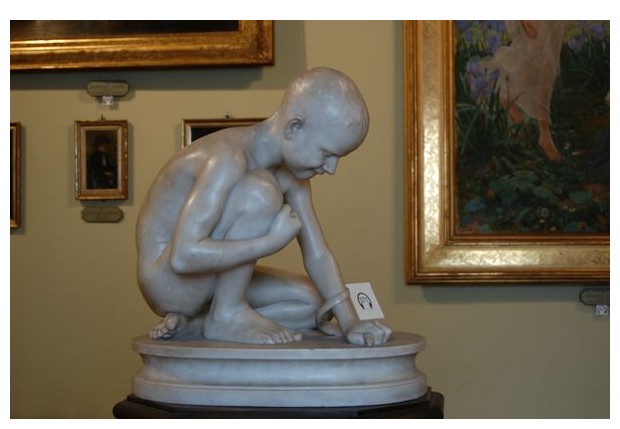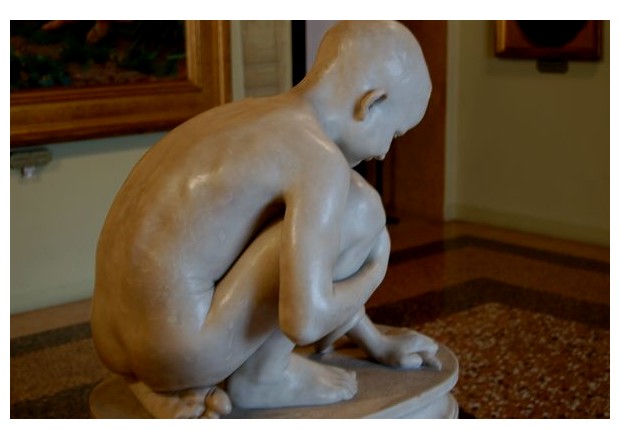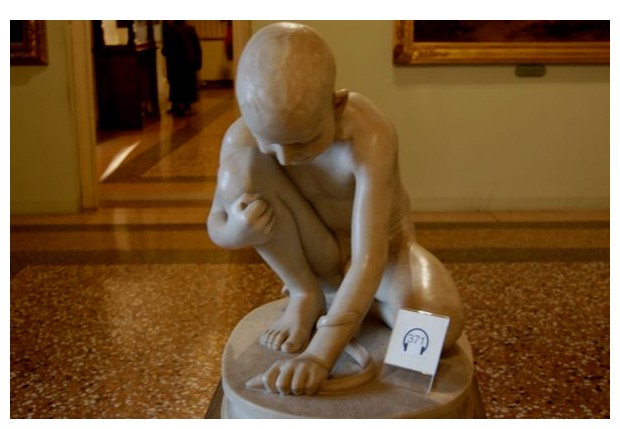 _________