मँगोलिया पशुओं का देश है. घोड़े, याक, गाय, ऊँठ, बकरियाँ, भेड़ें, बारहसिंग्हे आदि सब जानवर पाले जाते हैं. आज की तस्वीरों में मँगोली घोड़े हैं. मँगोलिया यात्रा में कई बार मुझे घोड़े का माँस खाने के आमंत्रण मिले पर मुझसे नहीं खाया जाता था. इतने सुंदर पशु को कोई माँस खाने के लिए मार दे सोच कर बहुत दुख होता था.
Mongolia is a country for animals. People keep horses, yaks, cows, camels, sheep, goats, reindeers, etc. Today's pictures present Mongolian horses. During my journey in Mongolia, often I received invitations to taste the horse meat but I never wanted to do it. The idea that such a magnificent animal can be killed for meat use to make me feel sad.
Mongolia è un paese degli animali. La gente tiene cavalli, yak, mucche, cammelli, capre, pecore, antilopi, ecc. Le foto di oggi presentano i cavalli mongoli. Durante il viaggio in Mongolia, diverse volte ho ricevuto l'invito per assaggiare la carne di cavallo ma rifiutavo. L'idea che un animale cosi magnifico poteva essere ucciso per mangiare carne mi faceva sentire molto triste.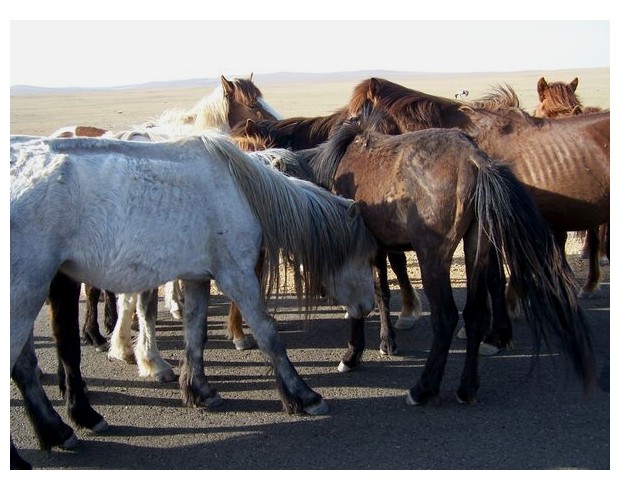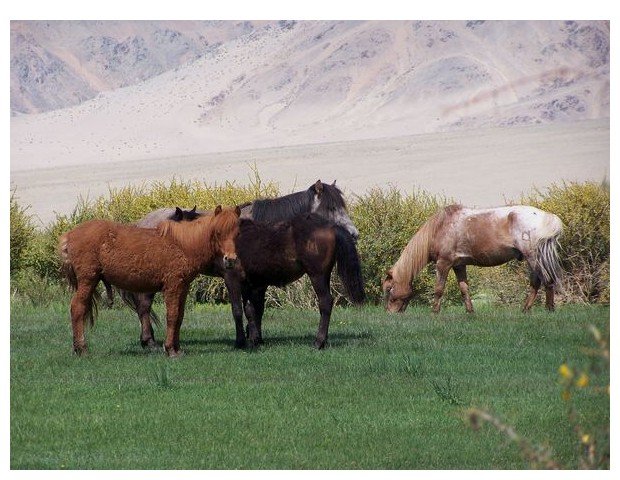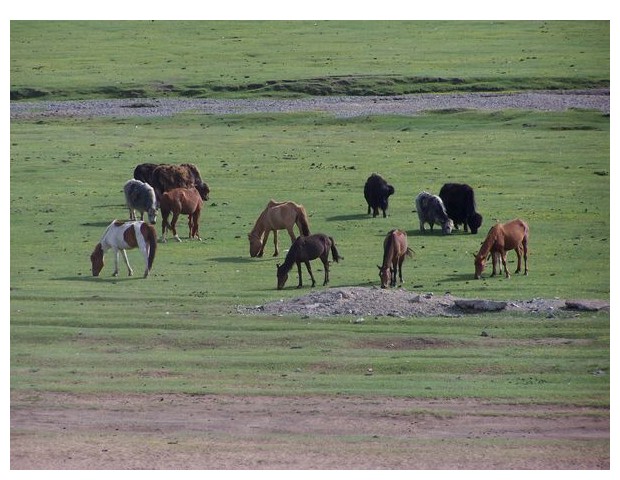 ____